10 year guarantee and our 1 year no-quibble consumables guarantee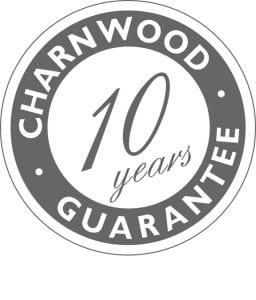 When purchased through an official, authorised stockist and registered using the code given by them the bodies of our stoves will be covered by a 10 year dealer-backed guarantee (or 3 years in the case of boiler stoves). Additionally we offer a 1 year no-quibble guarantee for all consumables. This includes glass, fire bricks and rope seals. For stoves not registered using the code a standard 1 year guarantee is available, which does not include consumables. Speak to your stockist for further details and terms and conditions.
Register my stove
Make sure you register your Charnwood stove to validate the guarantee.
Register Your Stove