The year presented a challenging economic climate, but despite the difficulties faced, we managed to make significant strides and have some enjoyable moments too. Looking back on 2022, we suggest taking a moment to appreciate the small wins; in a year of adversity, they hold even more weight. Keeping this in mind, let's reflect on some of our business highlights from the year.
Our 50th Birthday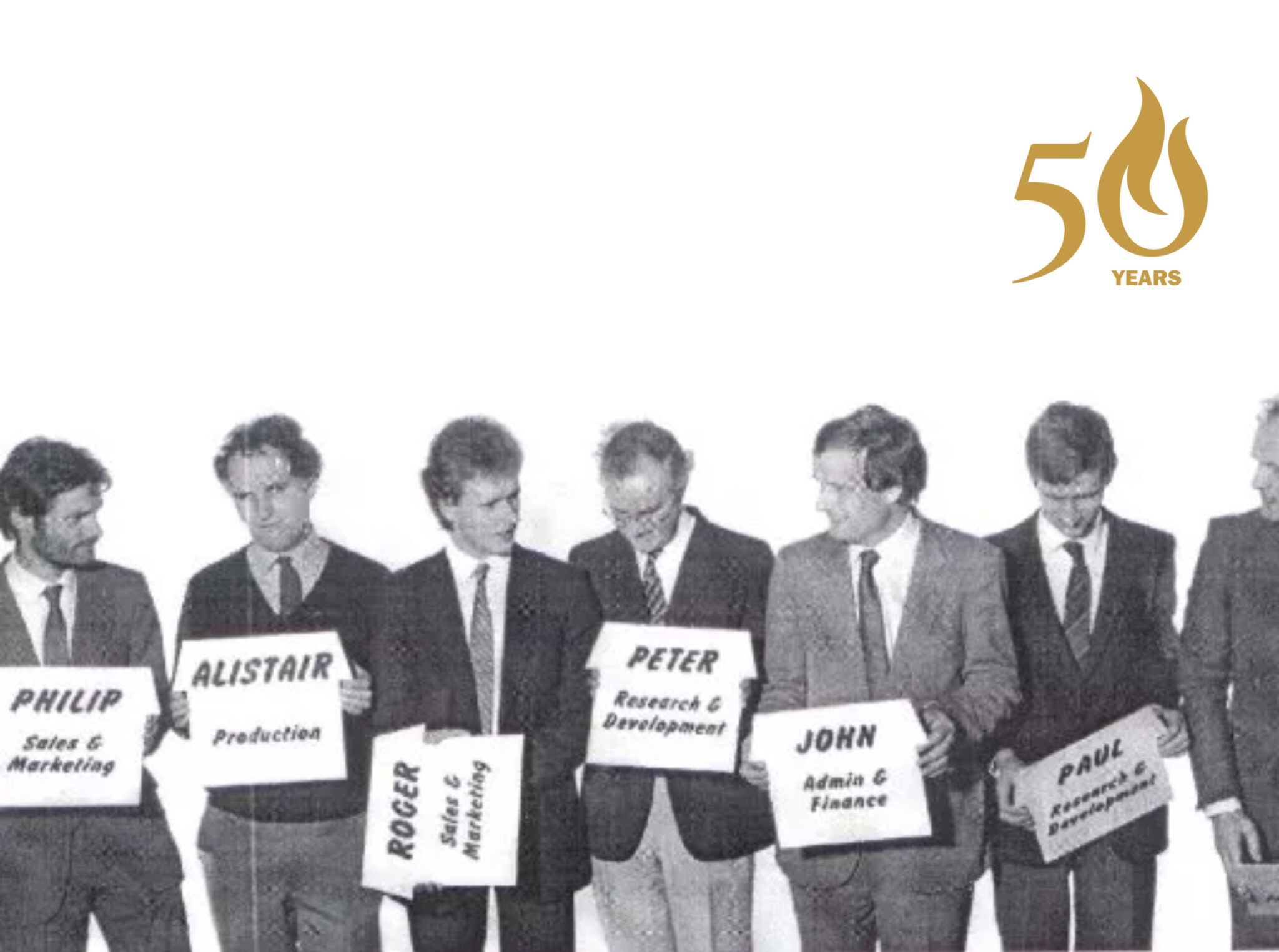 This year saw us celebrate our 50th anniversary and it was truly remarkable to look back and see how much progress we have made over the decades. We marked the occasion with a family day at Moor Farm on the Isle of Wight, which saw everyone at the company come together to share in the celebrations.
It is hard to believe that we have gone from a small Island business to being a global presence in such a relatively short amount of time. We are proud of the accomplishments we have achieved and are filled with anticipation for all that is to come.
A.J Wells & Sons over 50 years in business have established Charnwood as a leading global stove brand and are the UK's premier vitreous enamellers. Vlaze has also flourished and continues to uphold our commitment to quality design and craftsmanship – a true representation of the best of British.
As we enter 2023, we face many global challenges and A.J Wells will remain true to its core values. Our aim is to foster meaningful connections, improve lives, and create products that delight people. We are lucky enough to be working on projects that excite the whole team, so we'd like to express our gratitude to all who have made the past 50 years so wonderful.
The Charnwood Haven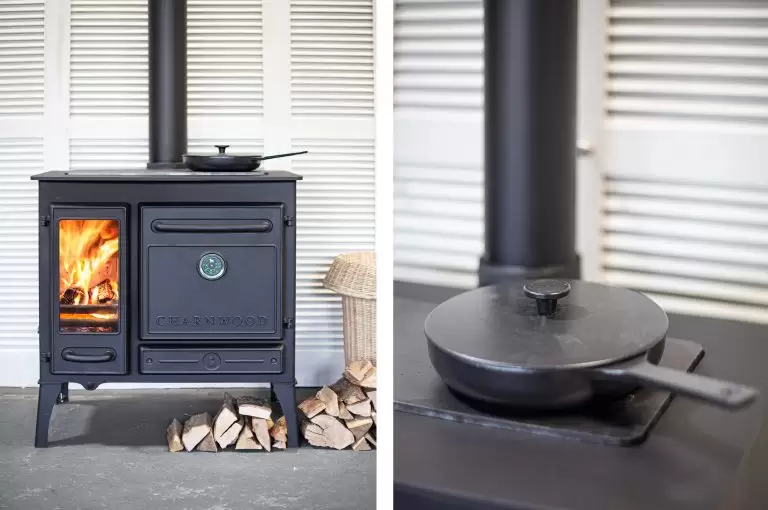 Last year we were thrilled to introduce The Charnwood Haven to our wonderful network of dealers at our Dealer Day event. A new, compact wood-fired range cooker designed for cabins, bothies, off-grid living, and smaller homes. This product is entering a growing market that reflects the dynamic changes around us.
The Haven boasts a good-sized oven and large hotplate, enabling you to cook with a variety of pots, pans, and trivets. The integrated thermometer allows for greater temperature control and precision cooking – it's incredibly versatile and produces delicious results!
Demand has been beyond even our most optimistic expectations, with a significant waiting list at present, however our tireless team are working hard to meet demand. It is very much worth the wait!
Crossrail Elizabeth Line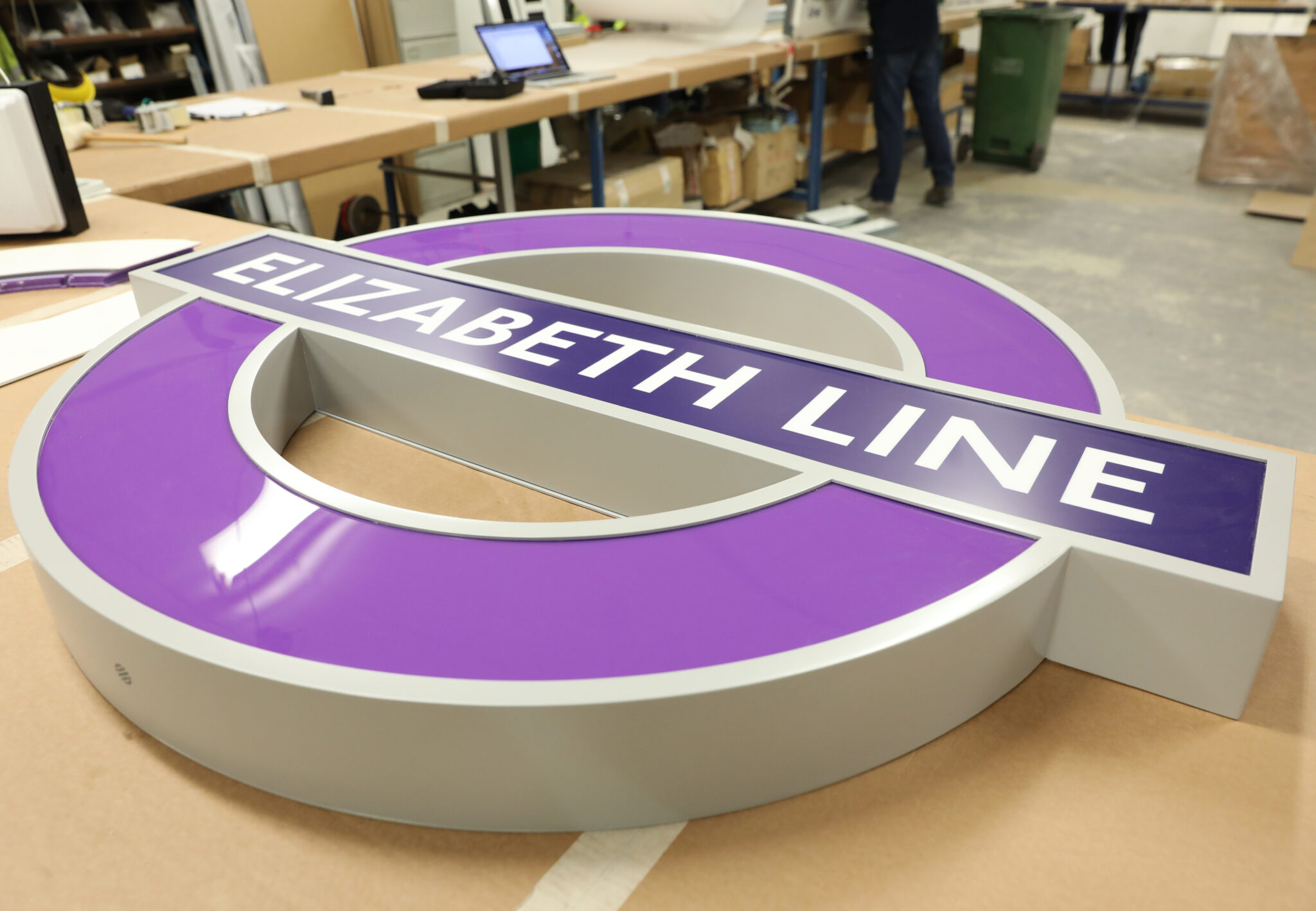 The opening of the Elizabeth Line, delivered by Crossrail Ltd, on London's transport network was met with an outpouring of praise from all quarters. We are honoured to have played such a prominent role in manufacturing and installing much of the signage and cladding across the new line, which will serve as a unique part of our great Monarch Queen Elizabeth's legacy.
The stunning new stations and modern trains are a major asset to London, connecting employment centers and offering new transportation routes to Essex, Buckinghamshire, and Berkshire. Spanning a total of 100 km, it includes 41 stations, 10 of which are brand new. The line is having a significant positive impact on people's journeys, as well as promoting regeneration in the capital and South East regions.
Central House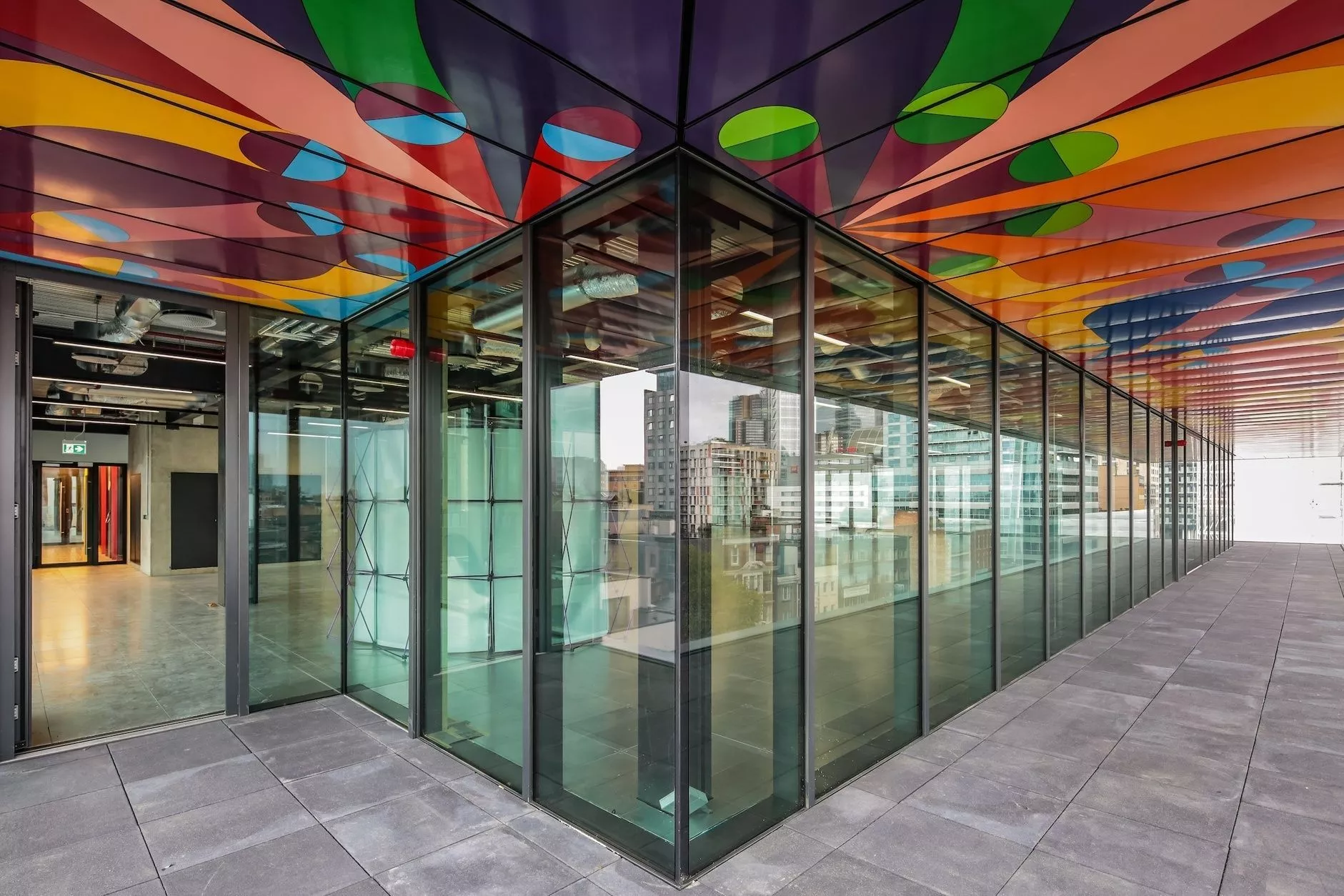 A.J Wells and Sons manufactured and installed the magnificent vitreous enamel external soffit featured on the sixth floor of The Rowe in Whitechapel, London. This eye-catching, large-scale public artwork was designed by celebrated London-based artist Yinka Ilori.
The vibrant panels of this spectacular piece were incorporated into the six-story building extension crafted by Allford Hall Monaghan Morris Architects for Frasers Property.
The twelve floors of the building are divided in the middle with the upper 6 having been designed to mirror the original building below. These two sections, old and new, are divided by an external terrace that showcases the breathtaking vitreous enamel soffit, making an impression both from the sixth floor and from street level.
Poppy Roundels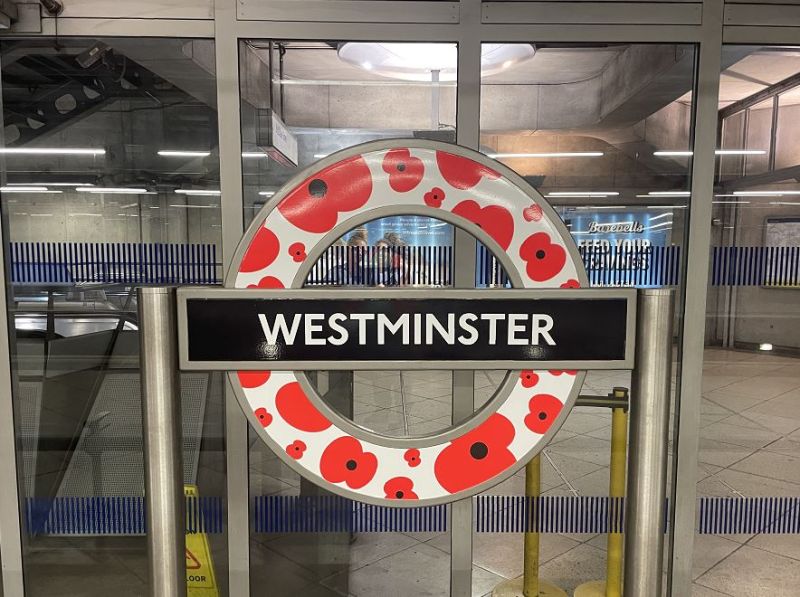 This year, A.J Wells produced and installed Poppy Roundels across the London transport system as part of TfL's commitment to the Royal British Legion's Poppy Appeal. This year marks TfL's 10th year of supporting the charity and to draw attention to this cause, a special poppy vinyl overlay was designed to turn existing London landmarks into a reminder of this meaningful campaign.
If you would still like to donate you can do so on the Royal British Legion website.
Green Initiatives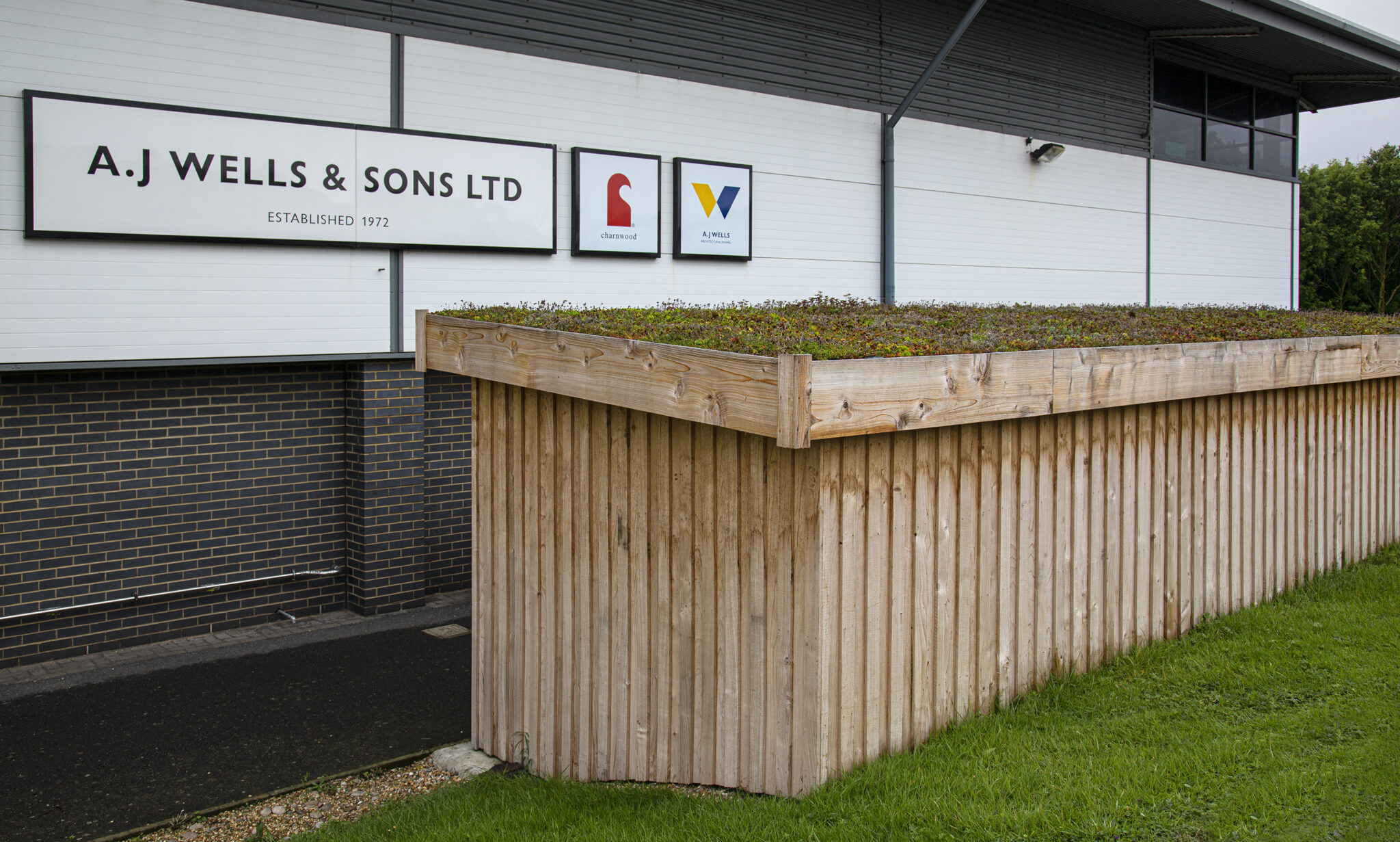 We have continued to seek ways to be greener and remain committed to our net Zero 2050 pledge. We Are please to report that our solar panels have now produced at least 1 GW of energy and there are plans to get more solar panels soon to boost this even further.
This year we have built a new green roof on top of brand-new bike sheds which is encouraging more of our team to leave their cars at home.
We have also added QR codes to our packaging linking through to lots of useful information on how to reuse it. We will continue to source the best packaging options available while encouraging our wonderful customers to reuse them where possible.
Our green dog initiative, which encourages our team to be more conscious about their choices at work, has focused successfully on reducing printer usage dramatically across the company.
You can read our Net Zero 2050 commitments here.
Vlaze.co & Vlaze.us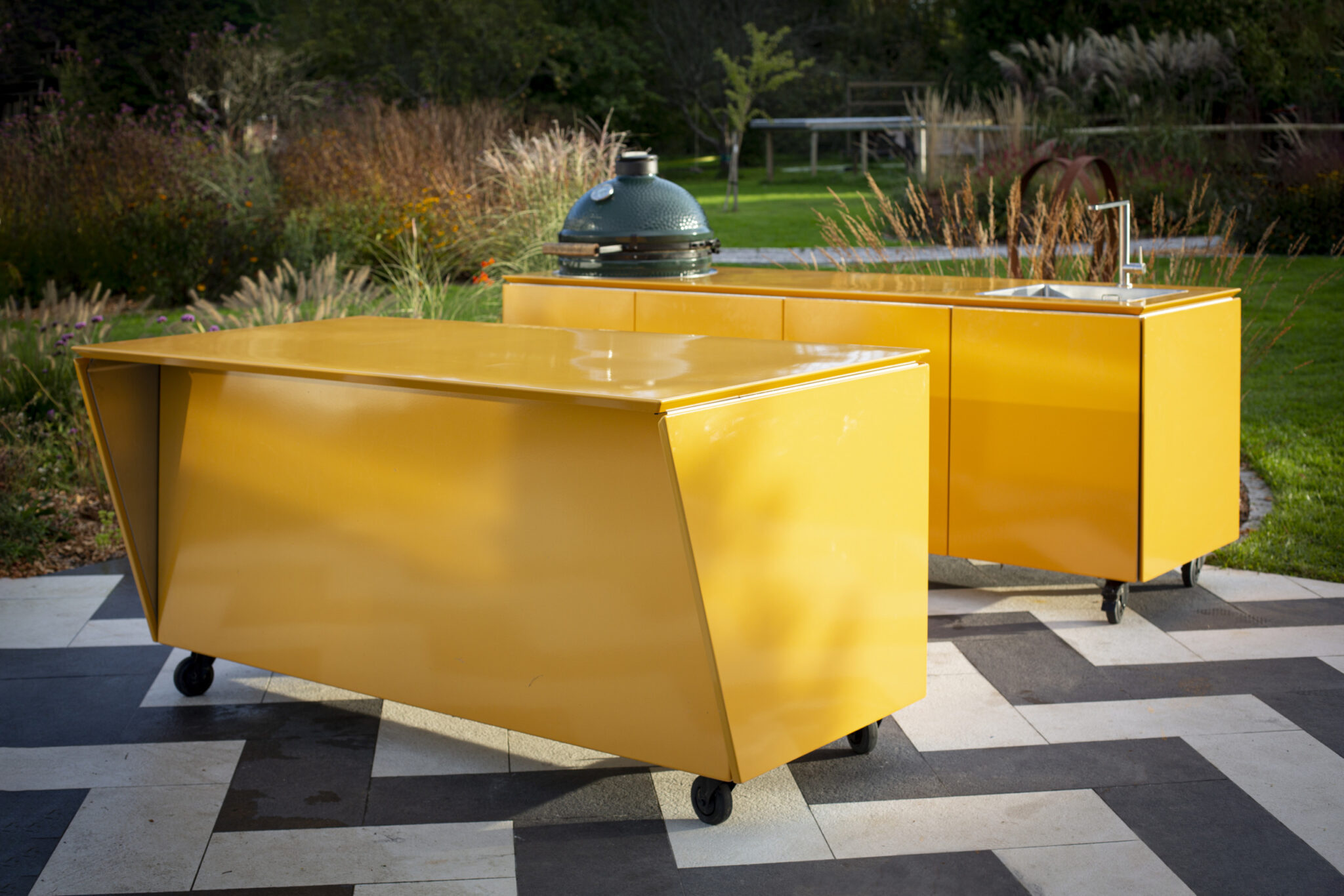 We have seen record demand for our Heat Shields this year which has corresponded with record demand for wood-burning stoves as people search for ways to combat the cost-of-living and energy crisis.
Read more about how your stove can help rein in the bills!
Vlaze's launch in the USA started strongly at the Kitchen & Bath Industry Show 2022 in Orlando, Florida where our Vlaze units got a fantastic reception. Vlaze was recognised by the show's famous 'Design Hounds' and received 3 accolades for our Ochre Adapt unit with Fire Magic Grills.
We are exhibiting at KBIS 2023 and have lots of exciting things planned – so watch this space!
________________
Finally, everyone connected to A.J Wells, Charnwood and Vlaze would like to wish you all a very happy 2023!