After two years of virtual Dealer Days, it was wonderful that this year we could celebrate our Dealer Event and our 50th birthday in person with so many friendly faces. With delicious food, fantastic entertainment, and the gorgeous Isle of Wight countryside, we shared many good times and highlighted what's in store for the year ahead.
Read on to learn about 4 exciting new stove releases, our company vision and of course the results of the famous Black Dog Awards!
Introducing the AJ Way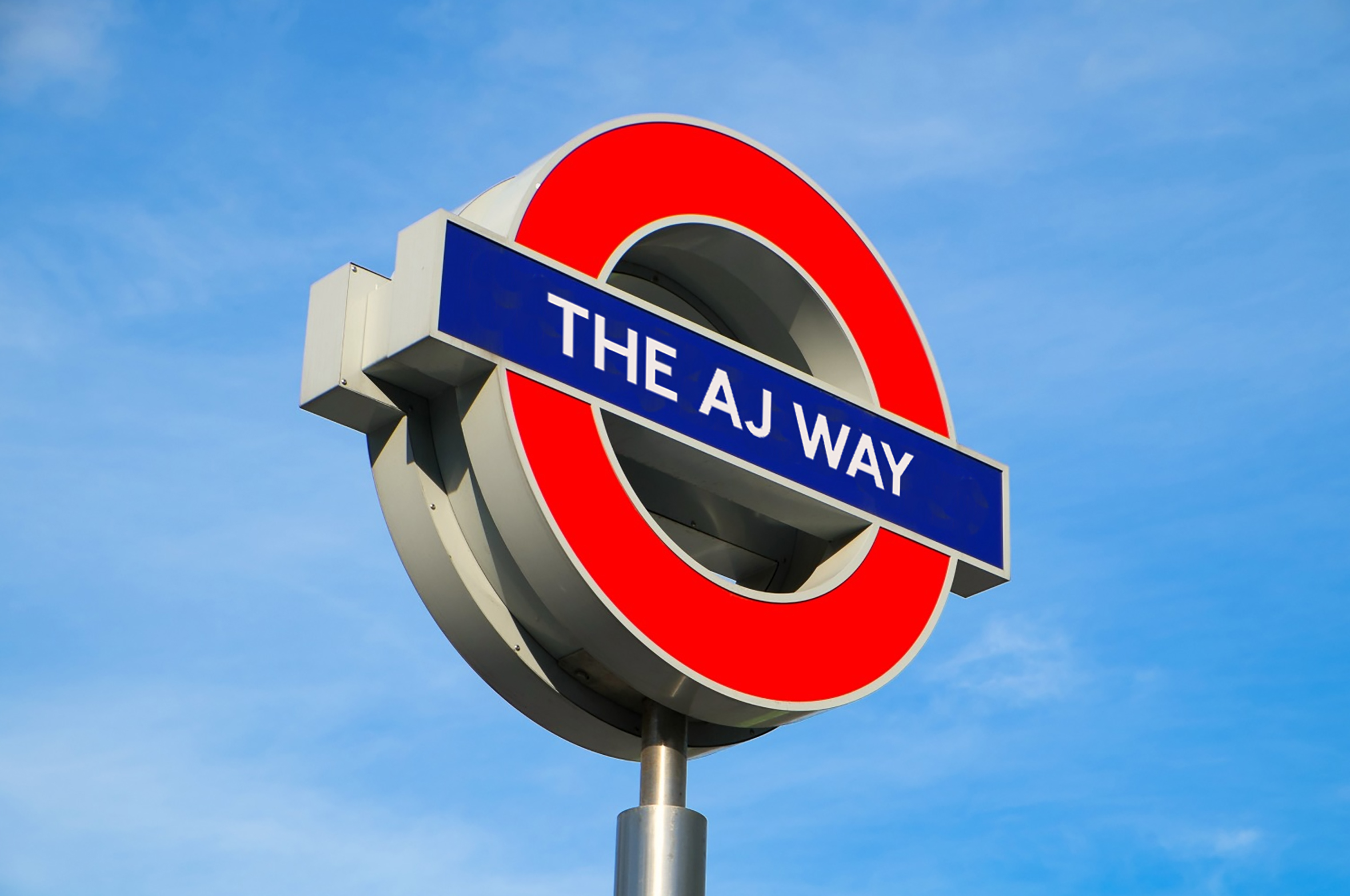 Reaching our 50-year milestone is a chance to reflect on what matters most to us as a company and allows us to focus on our vision and mission for the future.
We have recently introduced the 'AJ Way' which is a companywide programme that encompasses our ethos and road map. It seeks to bring everyone in the company together to collaborate and draw on all our expertise to communicate how best to move the business forward in line with our core values. To build relationships, transform lives and create products that delight people.
A.J Wells & Sons have steadily grown from 3 men working from their shed to 180 employees, including 17 family members, on a site spanning 50,000 sq. Ft and servicing a global market. We have a loyal local workforce with decades of expertise and achieving our vision starts by focusing on being a great place to work. A place that is rewarding, inspiring and facilitates the innovation needed to continue creating market-leading products that are sustainable, positive for the environment and delight our customers.
4 New Stoves Released This Year!
THE NEW CHARNWOOD HAVEN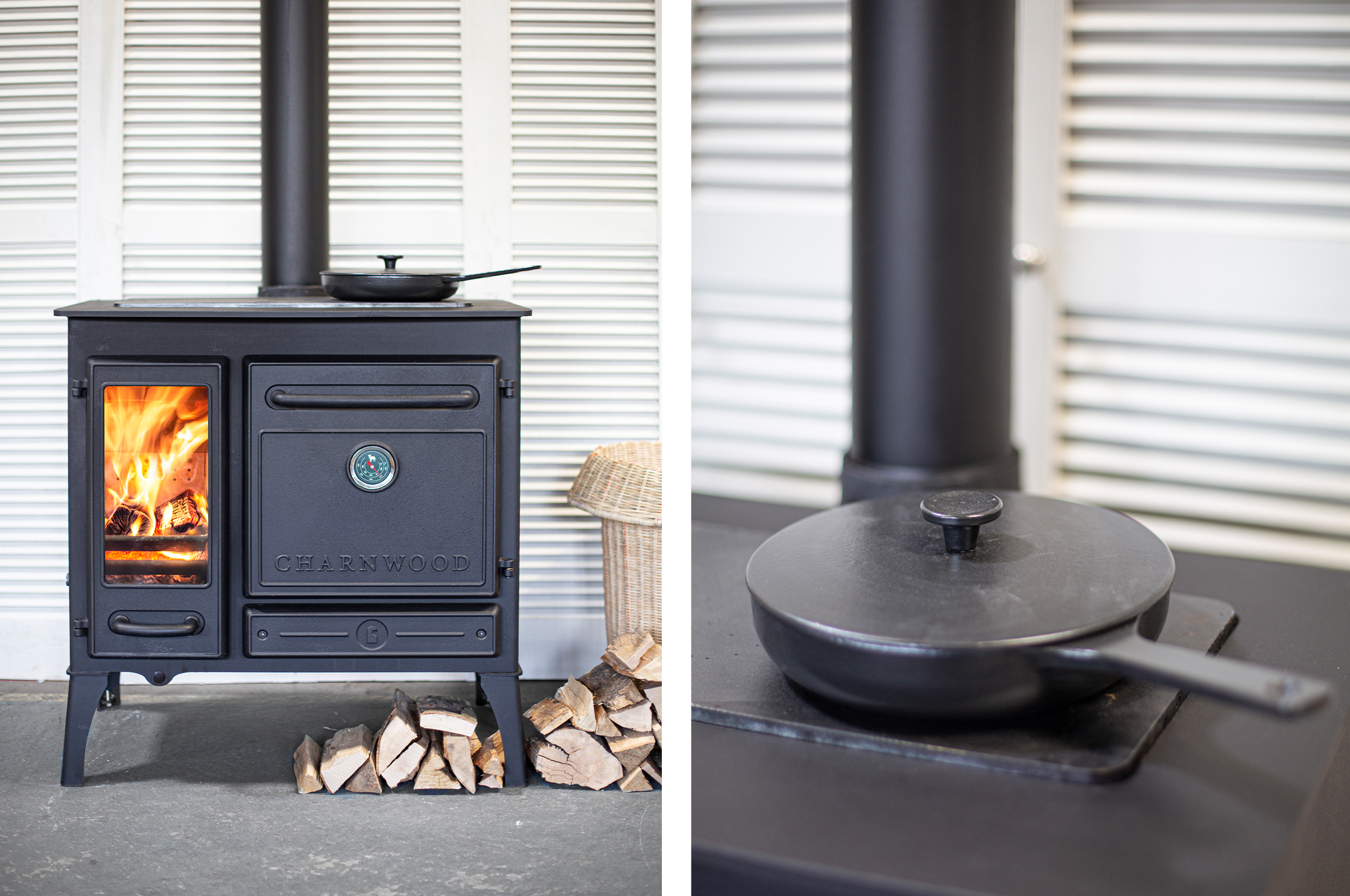 We are excited to present the Charnwood Haven, a brand-new compact wood-burning cooker to celebrate our 50 years in business. Based on the dimensions of our Island III, the Charnwood Haven is designed for cabins, bothies, off-grid living and smaller homes. It has the functional charm of a rustic range cooker, but with all our clean burn technology included.
It provides a 6kw output and comes equipped with a well-sized oven and large hot plate enabling you to cook with a wide array of pots, pans, and trivets. The integrated thermometer allows for greater temperature control and cooking accuracy. It's a surprisingly versatile and delicious way of cooking, allowing you to create soups, stews, roasts, baking and more!
Available in our standard colours and with either high legs or a store stand that will line the Haven up with a standard 900mm worktop.
Available from Autumn 2022
THE NEW CHARNWOOD CRANMORE 3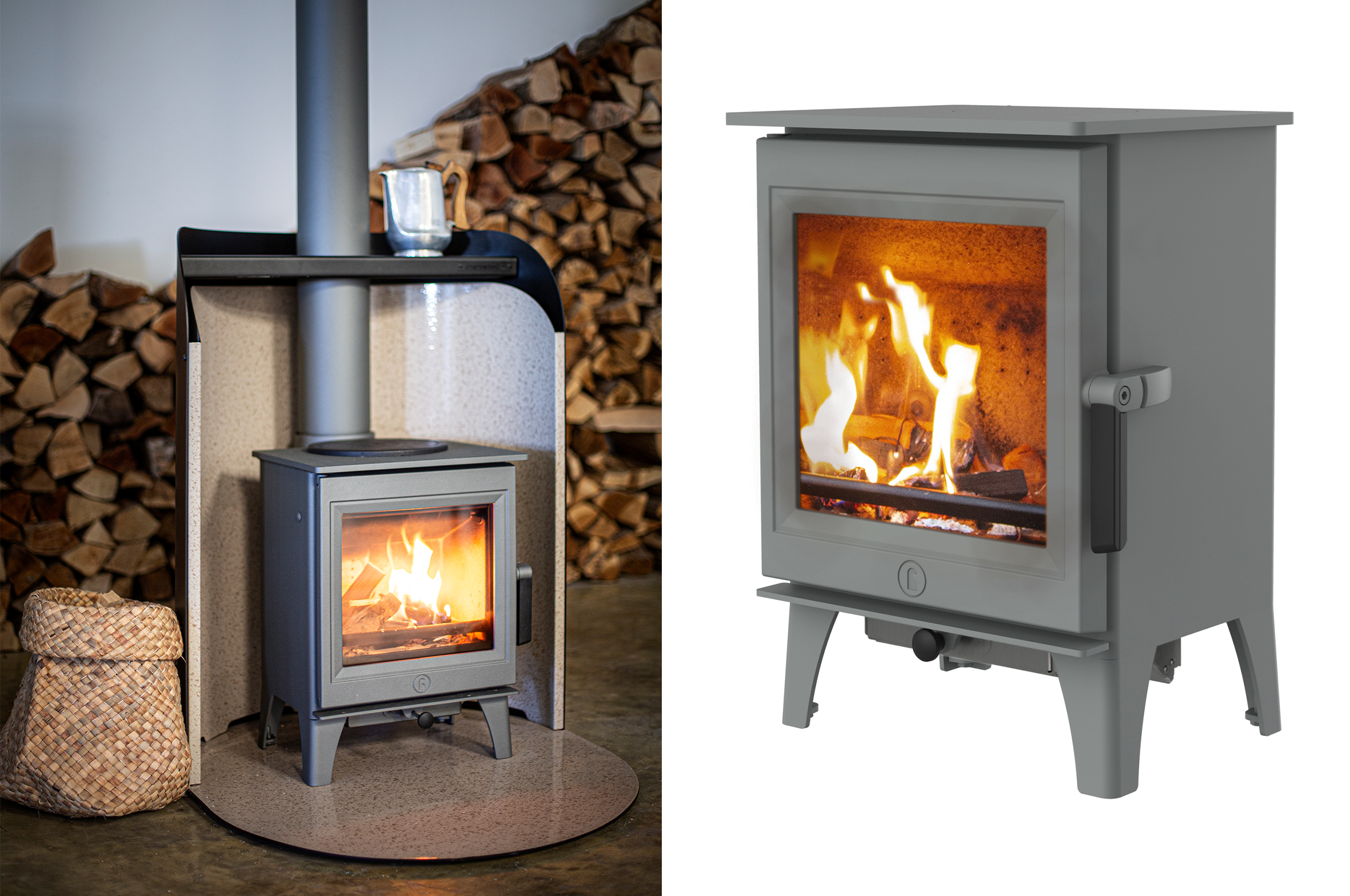 This new release will be the latest addition to the Cranmore collection. Based on the hugely popular Aire 3, this stove is more classic in style yet features a large picture window. With a 3kw output, it is designed to fit into our Stove Pod and makes for a perfect solution for smaller rooms, cabins and the wide range of tiny homes available.
Coming with an integrated ash pan for ease of use and compatible with a cooktop, it is the ideal small fireplace for alternative and versatile living.
Available in our standard colours with a high leg option only.
Available from August 2022
THE NEW C-FIVE DUO
A multi-fuel version of our ever-popular C-Five model. It is fitted with a fixed grate, with the stove burning wood and mineral fuels equally well with high efficiency and low emissions.
Available in all our standard colours.
THE CHARNWOOD SKYE E700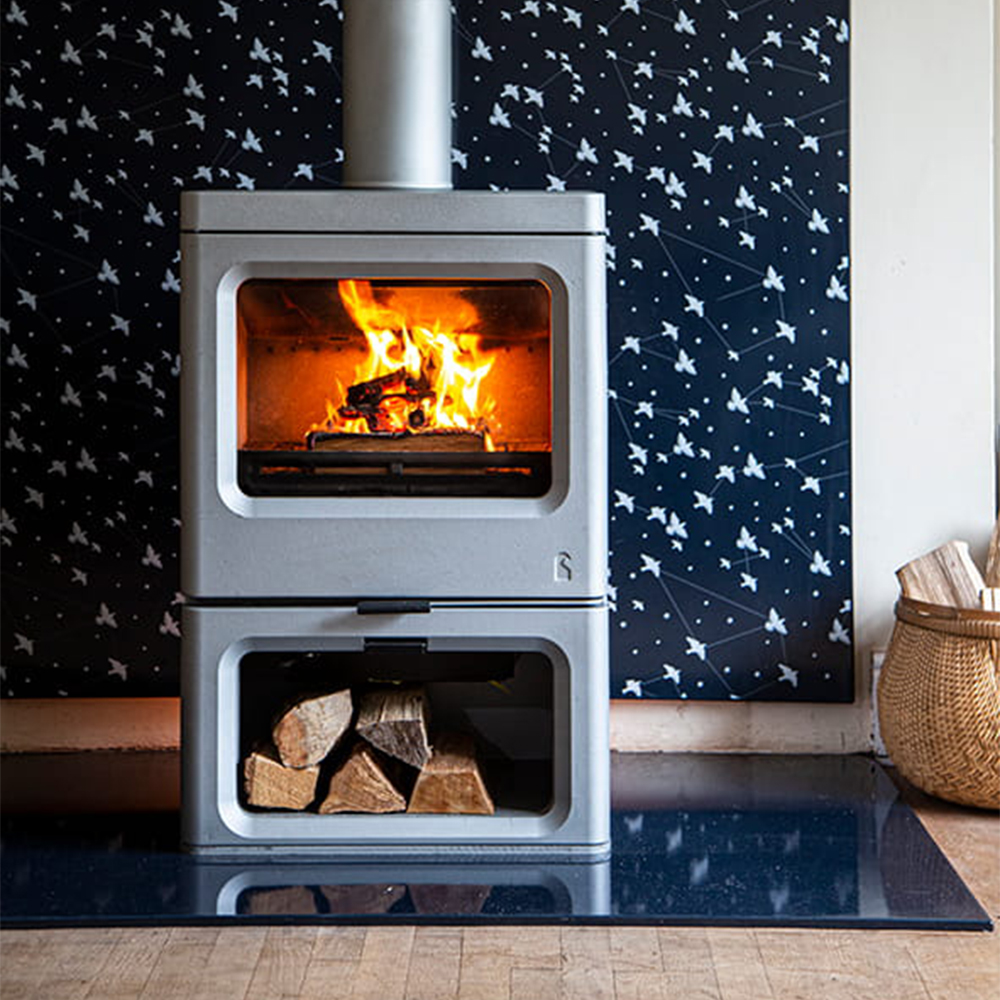 "Load it, Light it, Leave it"
The Skye E700 is a new intelligent microprocessor-controlled stove that is set to revolutionize the way we burn wood. Load the fire, close the door, set your room temperature using the Charnwood app and let the stove do the rest. It is as simple as that!
With an impressive 7kw output and fitted with intelligent I-blu technology, the Skye E700 is a revolutionary stove that dramatically improves stove efficiency by removing human error. No user intervention is required – apart from simply lighting and reloading.
As thoughtful in style as it is in function, the Skye E700 has a refreshing design aesthetic; classically minimal with a soft modern edge. The Skye E700 is, in our expert opinion, without question the future of wood-burning.
Available in the USA Autumn 2022
Coming to Europe 2023
Overview of Dealer Event & The Black Dog Awards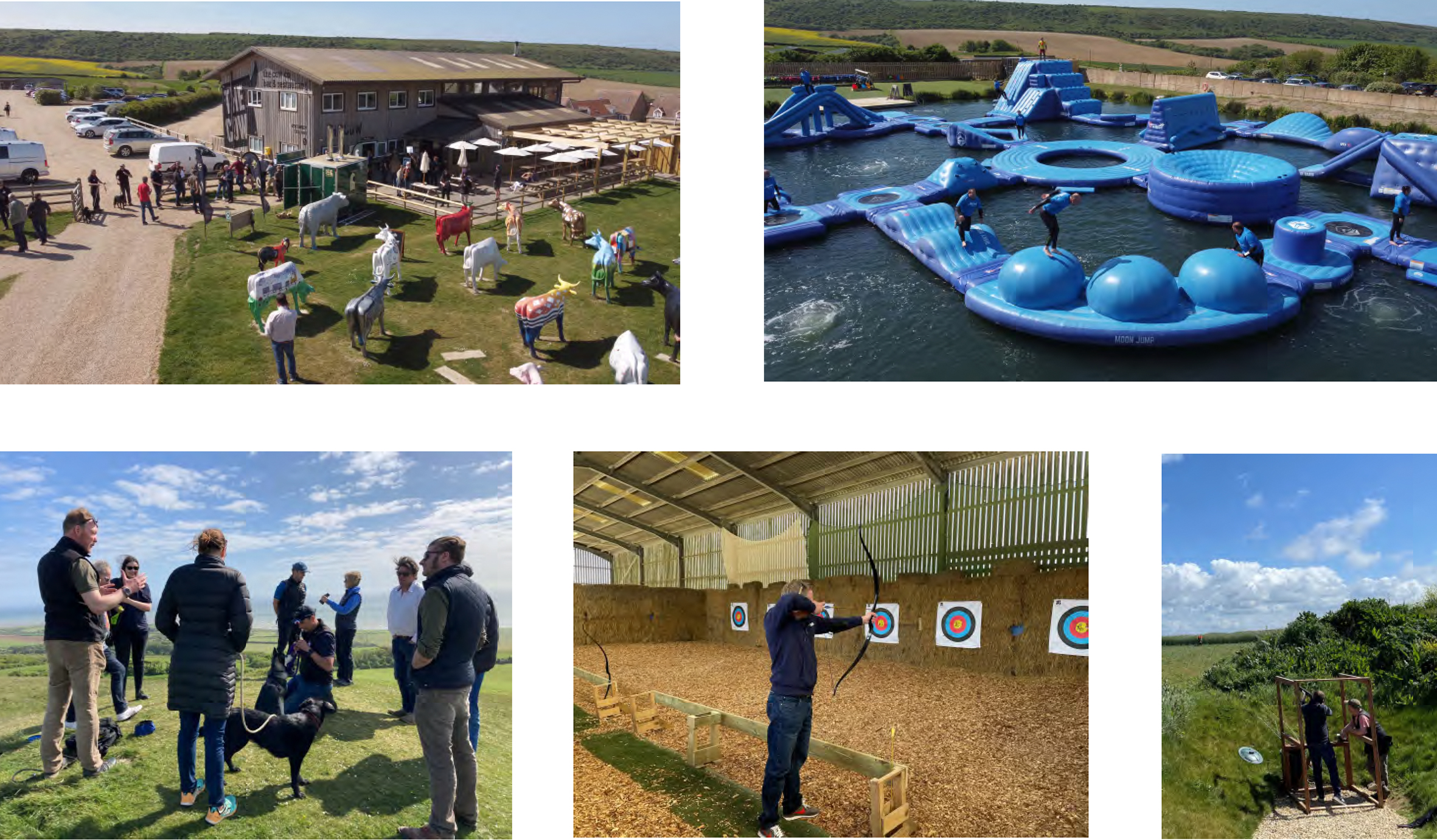 This year, due to high demand, we decided to split the event over 3 days and set things up a little differently. On Wednesday 11th our first group arrived, and we started the day with a delicious lunch of wood-fired pizza followed by local ice cream. After an introduction in the studio and the unveiling of our exciting new products, we split, with one group touring the factory and enjoying cheese and wine in the VLAZE garden while the other half stayed in the studio where they discovered more about the company's 50-year history, had a presentation on the 'AJ Way' programme and got their hands on the new products. After a break for coffee, the groups then swapped around.
The day ended with a well-earned rest at the hotels followed by a dinner hosted by foodie favourites the Royal Hotel, which is situated in the historic town of Ventnor.
On Thursday, group 1 headed over to the beautiful West Wight where we held several fun activities including clay pigeon shooting, axe throwing, aqua park, dog walking and a tour of Farringford house. As group 2 began to arrive we all came together for the first time and shared a delicious group lunch of gourmet burgers and chips at Tapnell Farm's Cow CO. Here we held our coveted 'Black Dog' award ceremony where we award the Premier Dealers who have shown an exceptional commitment to Charnwood over the last year. Just before we had to say our goodbyes to Group 1, we took the opportunity for a drone shot of everyone to commemorate the momentous occasion.
After lunch, group 2 enjoyed the activities before heading to the hotel to check-in and get ready for dinner.
On Friday, the Charnwood crew reset for another day of product launches and discussions as we prepared to welcome group 2 to the factory. We had a quick morning refreshment, and we went straight into the studio to begin our action-packed morning. We finished at lunch and enjoyed pizza and ice cream before it was time to say our goodbyes.
Congratulations to the following on your Black Dog award: 
Bonk & Co – Golden Gold – The most sales over our 50 year period. 
The Arcade – Best New Product Sales 21/22 
Direct Stoves – Top Dealer N England 
RW Knight – Top Dealer SW England 
Stoake – Top Dealer SE England 
Bonk & Co – Top Dealer Scotland 
The Arcade – Top Dealer Wales 
The Woodburning Centre – Top Dealer Ireland 
Woodstoves Ireland – Top Dealer Northern Ireland 
The Fireplace Emporium – Top Dealer ROW 
Select Stoves & Fireplaces – Best Newcomer 
---
We would like to say thank you to all of you who attended our 2022 Dealer Event and our 50th birthday celebration. It was wonderful to see everyone, and we really hope you enjoyed your time with us. Finally, we want to finish by thanking everyone from suppliers, employees, dealers, customers, collaborators and of course family, who have made the last 50 years so incredibly special. Here's to another 50!