It was great to return to the beautiful and romantic city of Verona and attend Progetto Fuoco, billed as the world's most important trade fair for biomass heating systems. Despite a pandemic enforced 3-month delay, it was exciting to finally exhibit alongside our wonderful Italian distributors Zeta Linea and our sister companies Vlaze and Bodj.
We displayed the full range of products on sale in Italy including the Aire 3 and Stove Pod, in addition to several Bodj accessories plus our Vlaze heat shields and outdoor kitchen units. With Italians being renowned for impeccable taste, we were delighted by the positive response and recognition our products received from such a savvy audience. There was lots of international interest all around, and it was a lovely opportunity to catch up with our global customers.
Read on to hear about the products that wowed the crowd!
Charnwood Aire 3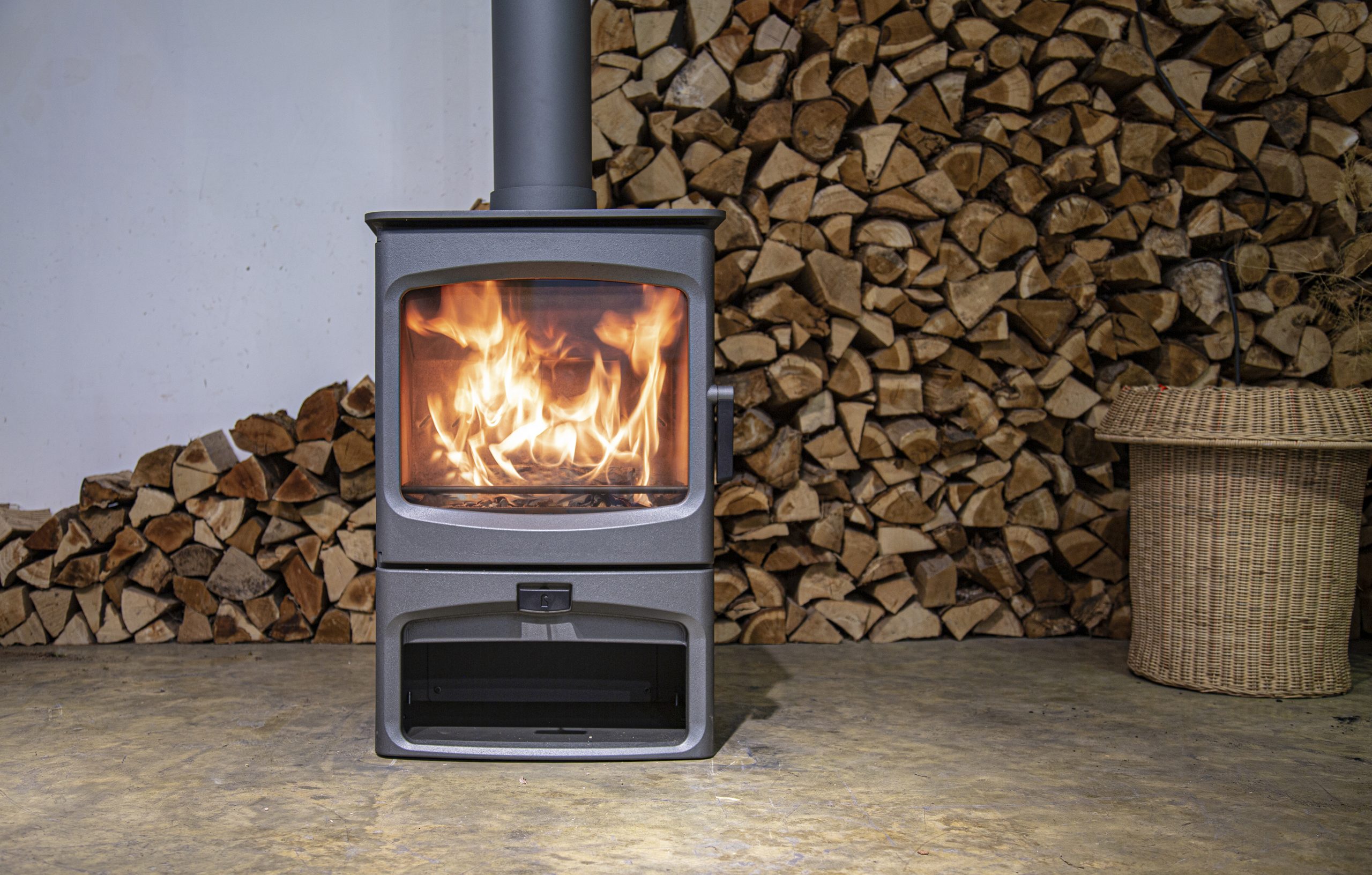 The Aire 3 is one of the most efficient EcoDesign compliant stoves on the market, demonstrating 86% efficiency on independent tests and with a maximum ClearSkies rating of 5 stars. It has a modern and sophisticated look, which is perfectly suited to a stylish Italian casa.
The large ceramic glass window is designed to maximise the viewing area and your enjoyment of the fire. The Aire 3 also benefits from being easy to operate, with a single air control, removable ashpan and a cool-to-touch handle for safe reloading. With a 2-5 kW output, it is the perfect size for most small-medium size rooms and provides a crystal-clear burn.
Charnwood Stove Pod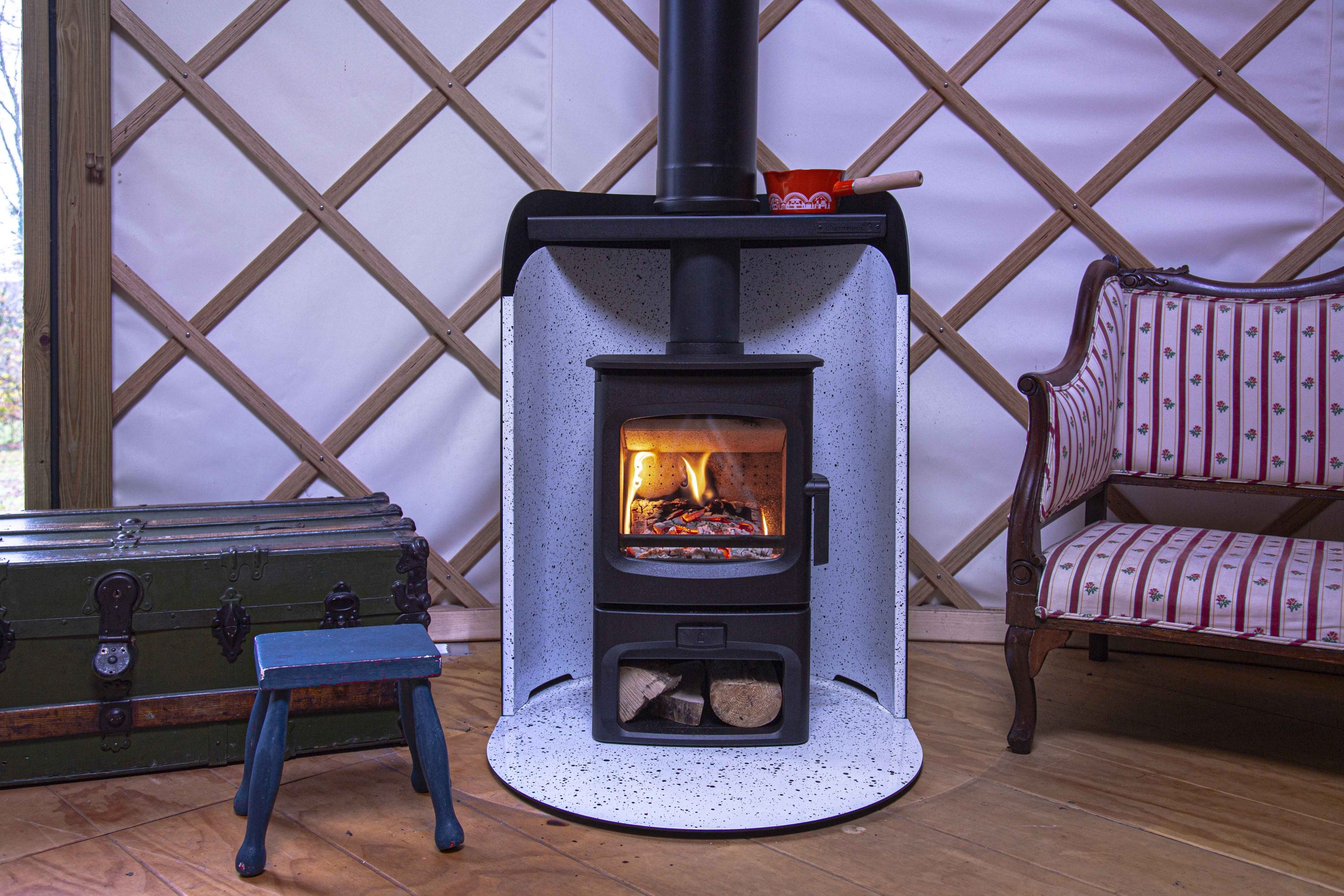 The Stove Pod provides a sleek, safe, and secure enclosure and is designed for ease of installation. The Stove Pod pairs perfectly with the Aire 3 to create a complete fireplace solution designed for small space living.
The Charnwood Stove Pod is designed for cabins, yurts, tents, boats, home offices and other tiny home accommodation. It can be placed on any hard, flat surface without the need for an additional hearth, creating a safe, protected focal point for the room. It is available in a matt black powder coat with the option to add a VLAZE vitreous enamel liner for a stylish, easy to clean finish.
Bodj G-Holder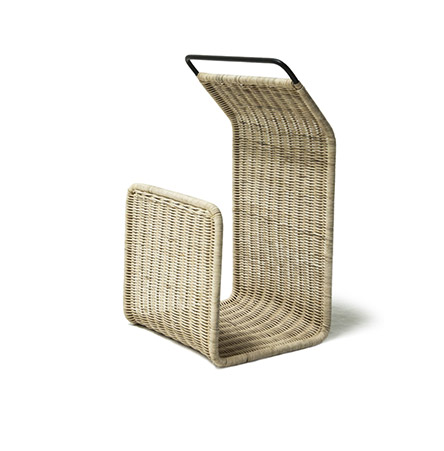 Bodj fireside accessories are handmade, sustainably sourced, and beautifully designed for the ethical and style-conscious home. The ergonomic G-Holder (pictured above) is designed to take up minimal space within the living room or fireside area and holds just the right number of logs for an evening fire. The ironwork frame is tightly handwoven with rattan. Ideal for carrying and storing logs or for use as a magazine holder. A perfect partner for your Charnwood stove!
Vlaze Heat Shields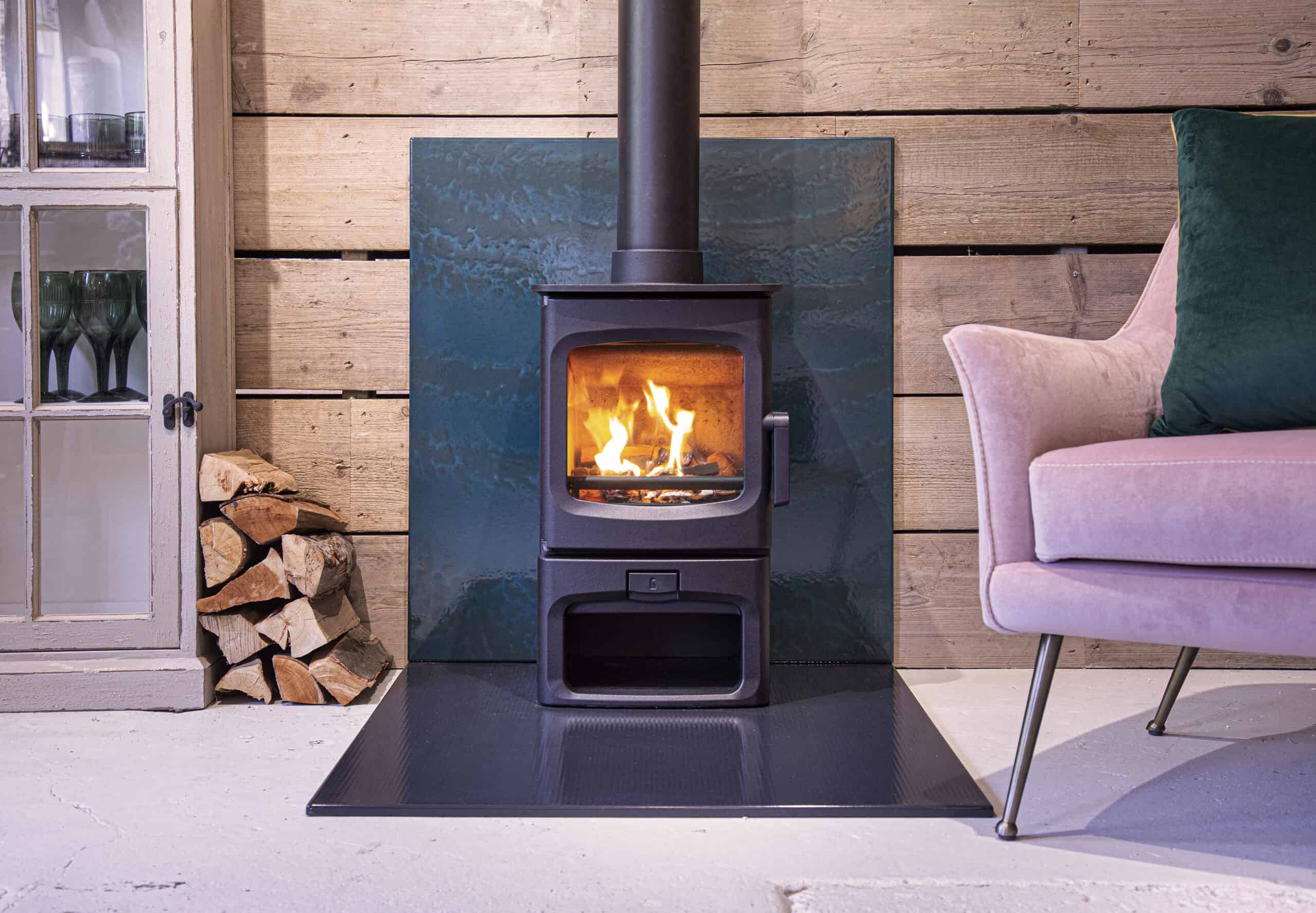 VLAZE heat shields are designed and made in Britain by our company A.J Wells & Sons. The exceptional porcelain enamel surface of VLAZE is a luxurious, durable finish that withstands extremes of heat protecting your home, beautifully.
Over the years Vlaze, in collaboration with Charnwood, has released a wide range of wonderful designer finishes in a multitude of sizes and has established itself as not only the original, but also the best wood-stove heat shield on the market.
Creating the perfect fireplace requires blending several key factors, including functionality/efficiency, safety, and beauty. Once you have chosen the perfect stove, it's time to consider how you will protect your space. Click here to find out more.
________
It was wonderful to meet so many people from across the globe and share everything we are working on with you all. We are as determined as ever to lead the way with the very latest in woodstove technology and contribute to providing a sustainable energy solution that benefits both the homeowner and the environment. Finally, thank you to all who stopped by to visit us – it really was a pleasure to meet you all! Thanks to the team at Progetto Fuoco and of course, Zeta Linea – we hope to see you all soon!