In this guide, we'll walk you through the role of the Stove Industry Alliance (SIA), the significance of the SIA Retail Group, the innovation behind Ecodesign stoves, and the magic of Clearskies Stoves. Whether you're a seasoned stove enthusiast or a newcomer keen to learn, let's dive into the world of modern wood-burning stoves.
What is the Stove Industry Alliance?
The Stove Industry Alliance (SIA) is at the heart of the wood-burning stove industry. Established in 2008, the SIA is a key voice in the UK communicating the facts about wood-burning and the latest developments in the industry. This association has an important mission: to illuminate the benefits of wood-burning stoves and biomass appliances. Representing a collective of manufacturers, suppliers, distributors, independent retailers, and advisory bodies, to promote a heating solution that's cost-effective, safe and environmentally conscious.
What is the SIA Retail Group?
The SIA Retail Group comprises independent retailers of stoves and fireplaces with showroom displays across the UK. The members uphold a code of conduct that prioritizes professionalism, customer support, and environmental responsibility. The SIA Retail Group takes pride in offering you personalized advice and showcasing the latest in low-carbon, low-emission Ecodesign Ready appliances.
What are Ecodesign Stoves?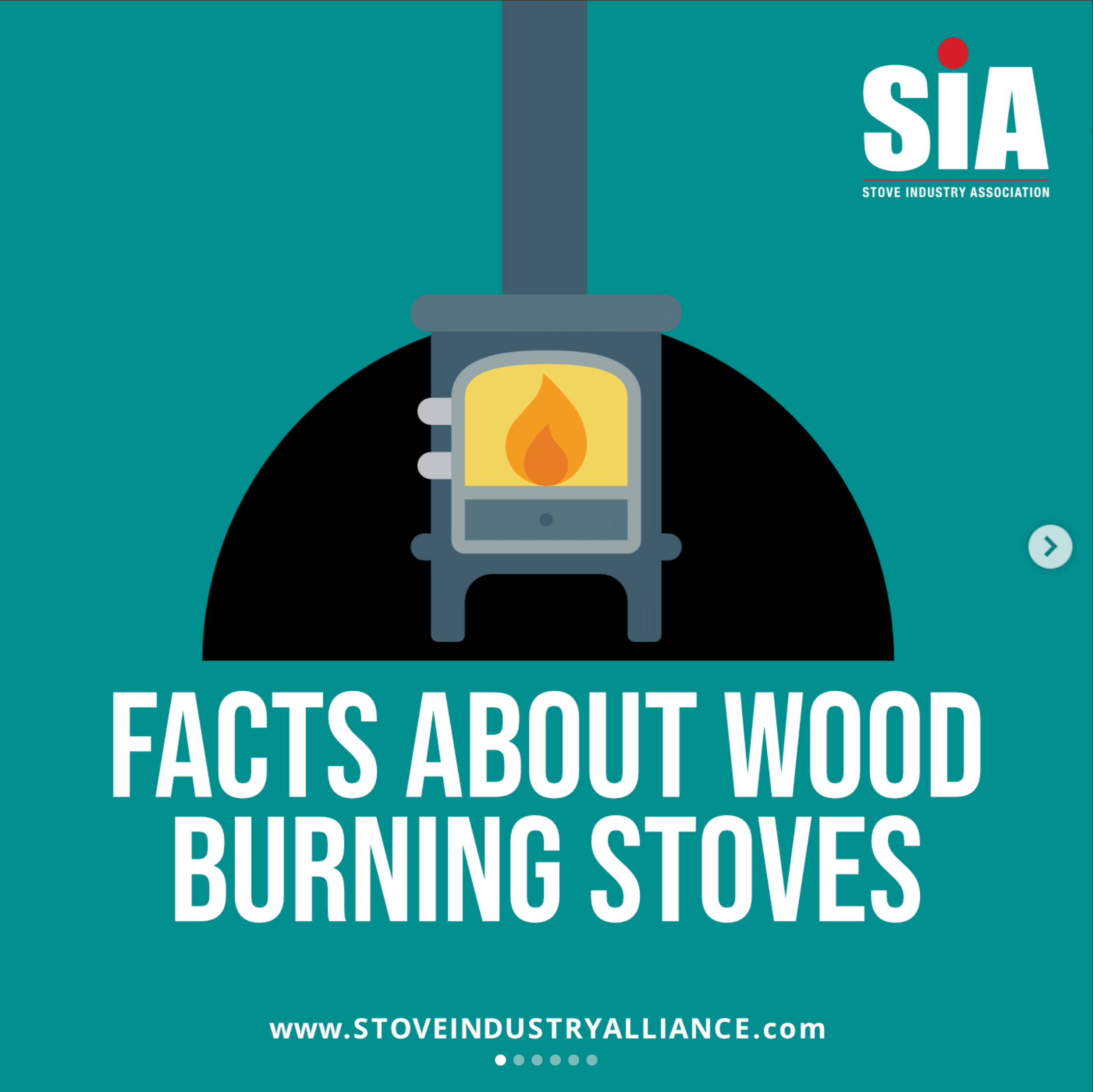 Ecodesign stoves are cutting-edge heating solutions designed not only to warm your home but to do so with minimal impact on the environment. Ecodesign Regulation, in force since January 2022, has set higher efficiency and lower emission standards for solid fuel space heating appliances. Modern stoves are a beacon of energy efficiency, lowering particulate emissions by up to 90% compared to traditional open fires and 80% compared to older stoves. They produce significantly less particulate matter, carbon monoxide, organic gaseous compounds, and nitrogen oxides – a win for both you and the planet.
What are Clearskies Stoves?
Clearskies Stoves are remarkable appliances that outperform even the latest Ecodesign stoves on the market. Born from the clearSkies certification scheme, they are the pioneers in efficiency and emissions reduction.
Most Charnwood stoves are ClearSkies 5 rated (the top rating) which means they are up to 30% more efficient than standard Ecodesign. That really is a super clean burn! Yet we continue to innovate and believe we can increase efficiency and reduce emissions even further in the near future. After all, 10 years ago Ecodesign was considered difficult to achieve and here we are already beating that standard. Clearskies Stoves aren't just about warmth; they're about embracing a greener future, one where your comfort and conscience are in perfect harmony.
Choosing the Right Stove
Picking the perfect stove means considering factors like room size, heating needs, and personal style. Do you dream of a traditional design that exudes warmth, or does the sleekness of contemporary aesthetics call to you? It's essential to find a stove that matches your unique preferences while also heating your space effectively. Fortunately, the SIA Retail Group's knowledgeable members are at your service, ready to guide you toward a stove that fits seamlessly into your home.
Read the many reasons people are choosing wood-burning stoves!
Prepare Now – Installers Are in High Demand!
Don't let the warmth, charm and security of a stove this winter slip through your fingers due to a lack of preparation. Stove installers are in high demand, often booked months in advance. To ensure your cosy nights by the fire this winter, reach out to reputable installers sooner rather than later. This proactive approach means you won't be left out in the cold when the winter season arrives.
Where to buy?
Again, the SIA Retail Group as well as our official Charnwood stockist search page are great starting points in your search for the perfect stove for your home.