We're proud to present the Cranmore: a classic new wood burning stove from Charnwood. While it may be traditional in style it uses the very latest in clean burn technology. The Cranmore draws inspiration from the Regency era with a single framed glass door and archetypal detailing. The stoves pleasing proportions make it well suited to a traditional fireplace and with its large picture window and mesmerising flame pattern it is an ideal replacement for an open fire.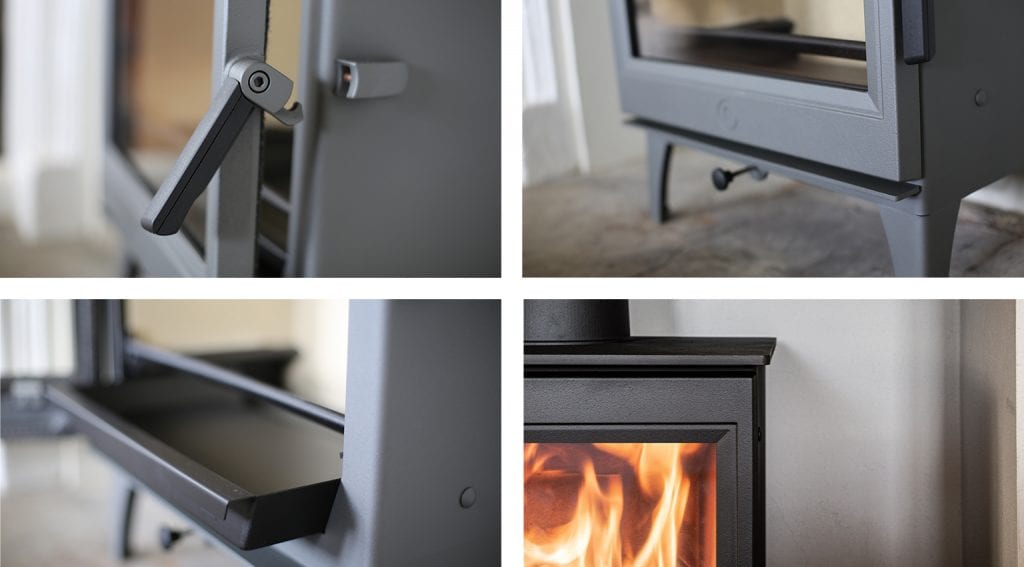 The best of British
The Cranmore is British made with British materials, using the latest technology that draws on Charnwood's 50 years of expertise. It is available in a range of colours and features a firm close, cool-to-touch, handle for safe and easy reloading. It is incredibly simple to operate with one single air control and features a sliding firebed for clean and easy ash removal.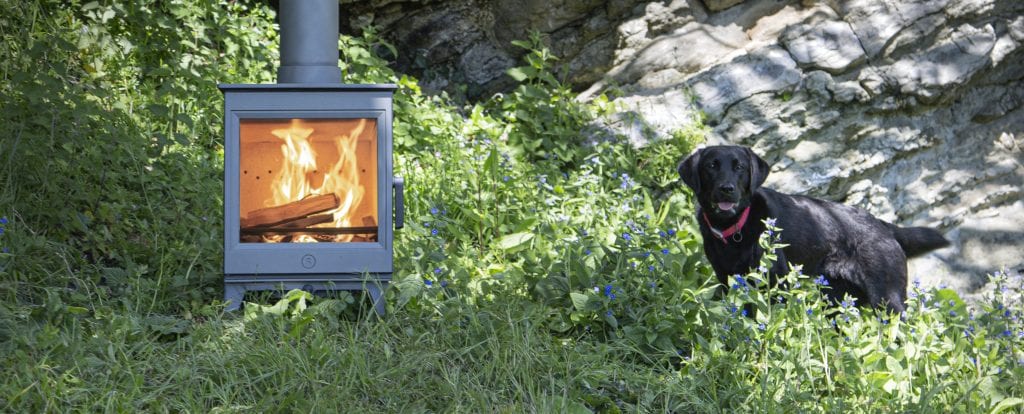 Available as 5 or 7kW models, the Cranmore uses our clean-burn BLU technology and is exceptionally efficient, with a level 5 clearSkies rating. The comparison table below is a useful tool; however we recommend speaking with your Charnwood supplier to help you decide which stove is most suited to your space.
&nsbp;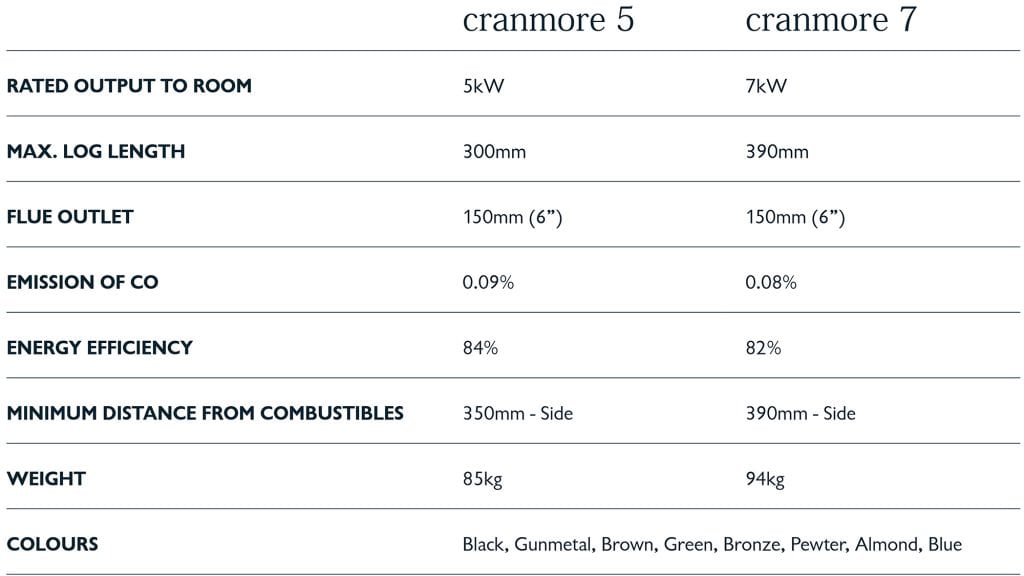 The perfect open fire replacement
With rules around Eco Design Ready stoves coming into force in 2022 and the potential for further regulation, the Cranmore is an ideal and timely choice. It offers the wonderful ambience and flame picture associated with open fires, while exceeding all minimum criteria for Eco Design Ready status.
The difference between an open fire and the Cranmore in terms of its efficiency and eco-credentials shouldn't be understated. The Cranmore produces a far more efficient burn and reduces PM emissions by 90%. Added to Charnwood's policy of caring for the environment, in all aspects of the business, means a Cranmore stove is an environmentally sound heating solution you can be proud of.
Victorian, Georgian, and Regency period properties all provide a perfect backdrop for the traditional aesthetic of the Cranmore. The elegant and timeless design blended with the latest technology makes the Charnwood Cranmore nothing short of a modern classic.
For more information contact us here. For the latest news follow us here.
Why Choose Us?
Discover excellence with Charnwood Stoves. Our classic yet innovative approach shines through the Cranmore wood-burning stove. Crafted with precision and elegance, it embodies our commitment to quality and performance. At Charnwood, our legacy of creating enduring heating solutions meets modern design, offering reliability and style in one. Choose us for unparalleled craftsmanship, where tradition meets cutting-edge technology. With the Cranmore stove, experience warmth, efficiency, and timeless sophistication. Trust our team for a legacy of superior heating solutions that elevate your space and comfort to new heights.