We were delighted to attend The Glamping Show, on the 15-17th of September at NAEC Stoneleigh Park. The Glamping Show is the UK's only luxury camping show and attracts the most exciting companies in the industry.
It was fascinating to see how the range of luxury camping options continues to grow, reflecting glamping's growing popularity. Log cabins, yurts, shepherds' huts, and other 'tiny home' accommodation and products were on full display for glamping business owners and homeowners looking to add a little extra space in the garden.
It was also exciting to offer the first public viewing of The Charnwood Haven, a new compact wood-fired range cooker designed for cabins, bothies, off-grid living and smaller homes. It was incredibly well received along with the other Charnwood products we had on display.
Read on to learn about The Glamping Show and the Charnwood Haven our exciting new range cooker!
The Glamping Show 2022


We were situated on pitch 510, under a lovely oak tree, displaying a wide range of Charnwood products including the new Charnwood Haven, Cranmore 3, stove pods and accessories. The team really enjoyed meeting you all and from the conversations they had, it was clear that wood-burning stoves are a hugely popular addition for all types of tiny accommodation. After all, there is nothing quite like staying in an idyllic spot with the radiant heat of a wood-burning stove to get you into holiday mode.
We were also honoured to have an Aire 3 on display on the Blackdown Shepherds Huts pavilion and a Stove Pod and Cranmore 3 on the Yurts For Life pitch.
The Charnwood Haven


It was so exciting to finally give an exclusive preview of The Charnwood Haven. It combines the charm and functionality of a traditional range with the very latest efficiencies and clean burn technology.
Based on the size and dimensions of our iconic Island III model, the Charnwood Haven is a stunning focal point, producing a rated output of 6kW of heat into the room. It comes equipped with a well-sized oven and large hot plate enabling you to cook with a wide array of pots, pans and trivets. The integrated thermometer allows for greater temperature control and cooking accuracy. It's a surprisingly versatile and delicious way of cooking, allowing you to create soups, stews, roasts, baking and more!
The feedback we received was incredible and confirms there is a real appetite for a contemporary wood-fired range cooker.
The perfect glamping stove package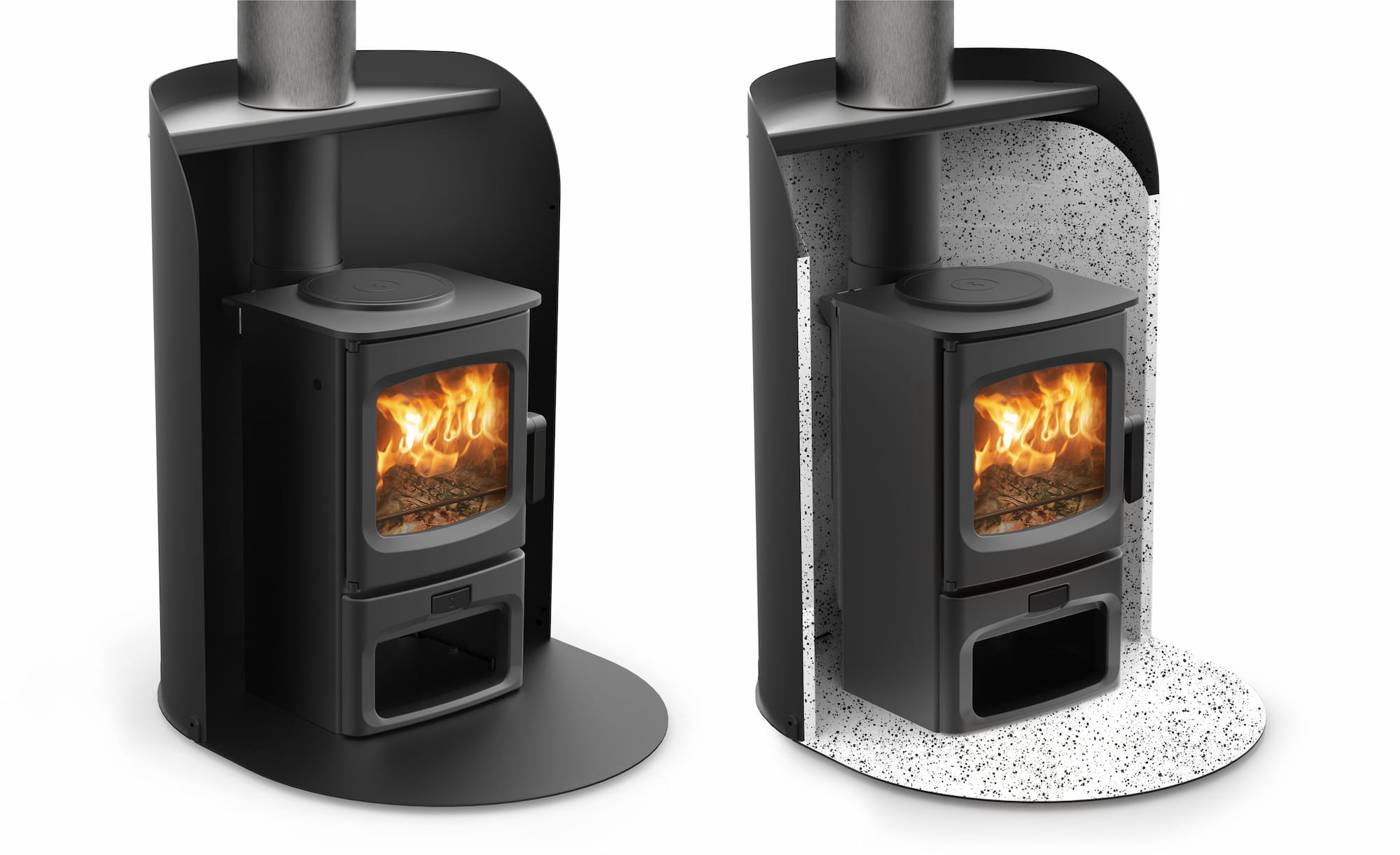 The Aire 3 and Cranmore 3 are Ecodesign ready and 5-star clearSkies rated, with both demonstrating 86% efficiency on independent tests. This makes them two of the most efficient stoves on the market. With a 2-5 kW output, they are the perfect size for most glamping spaces and provide a crystal-clear burn. They are easy to operate, with a single air control and removable ashpan, which lends itself to guests that may not have previous wood-burning experience.
The Stove Pod is a freestanding unit that doesn't require affixing to any walls. It is exceptionally sturdy, and the curvature of the design focuses heat into your space. The steel skin is magnetic, with Charnwood offering tools and pots that can be attached. The flue support incorporates a handy warming shelf for plates, pots and pans – ideal for Glamping!
It is available in a matt black hammered powder coat with the option to add a VLAZE vitreous enamel liner for a stylish, easy to clean finish.
____________________
It is wonderful to witness the continued growth in alternative styles of living. It's clear that this movement is not only driven by a desire to live differently but to live better. To live in greater harmony with the environment and with a focus on nurturing the relationships that allow us to thrive.
Finally, thank you to everyone who came to see us, it was lovely to meet you all and we hope to see you again very soon!
Find out more
For more information we recommend getting in touch with your official Charnwood dealer for the best before and after sales care.