Tiny Homes Holidays is a boutique retreat of six architect designed, off grid Tiny Homes on the Isle of Wight. Charnwood were delighted to supply them with a range of wood-burning stoves, while our sister company Vlaze supplied vitreous enamel heatshields and splashbacks.
Read on to learn about these amazing tiny homes and why our products are a perfect complement.
The dream t

iny

h

ome

experience

!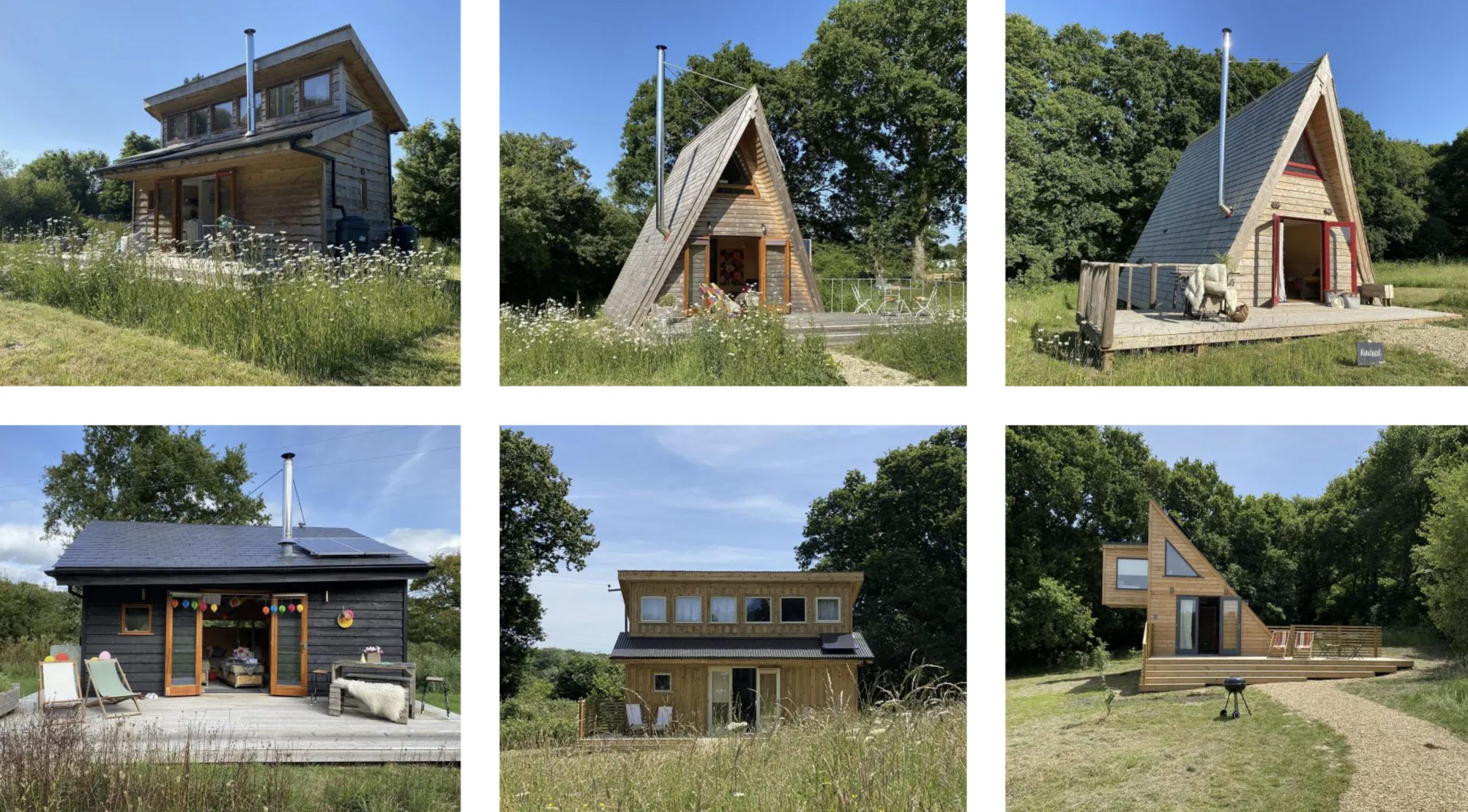 A choice of 6 beautiful tiny homes in a range of styles caters to those looking to escape into nature to get a taste of the simple life. A sympathetic blend of wood textures helps the dwellings fit perfectly into their natural surroundings.  
All homes come with a full range of amenities for your comfort including a shower, compostable WC and wood-burning stove for both heat and heartwarming experiences with family and friends. After all, there is nothing quite like staying in an idyllic spot with the radiant heat of a wood-burning stove to get you into holiday mode. 
Additional comforts include pristine white linen and towels, along with fresh flowers, welcome cakes and hot drink supplies. You can enjoy a BBQ on your outside deck and even book a SPA session! 
Kindred

x

Charnwood

C-Five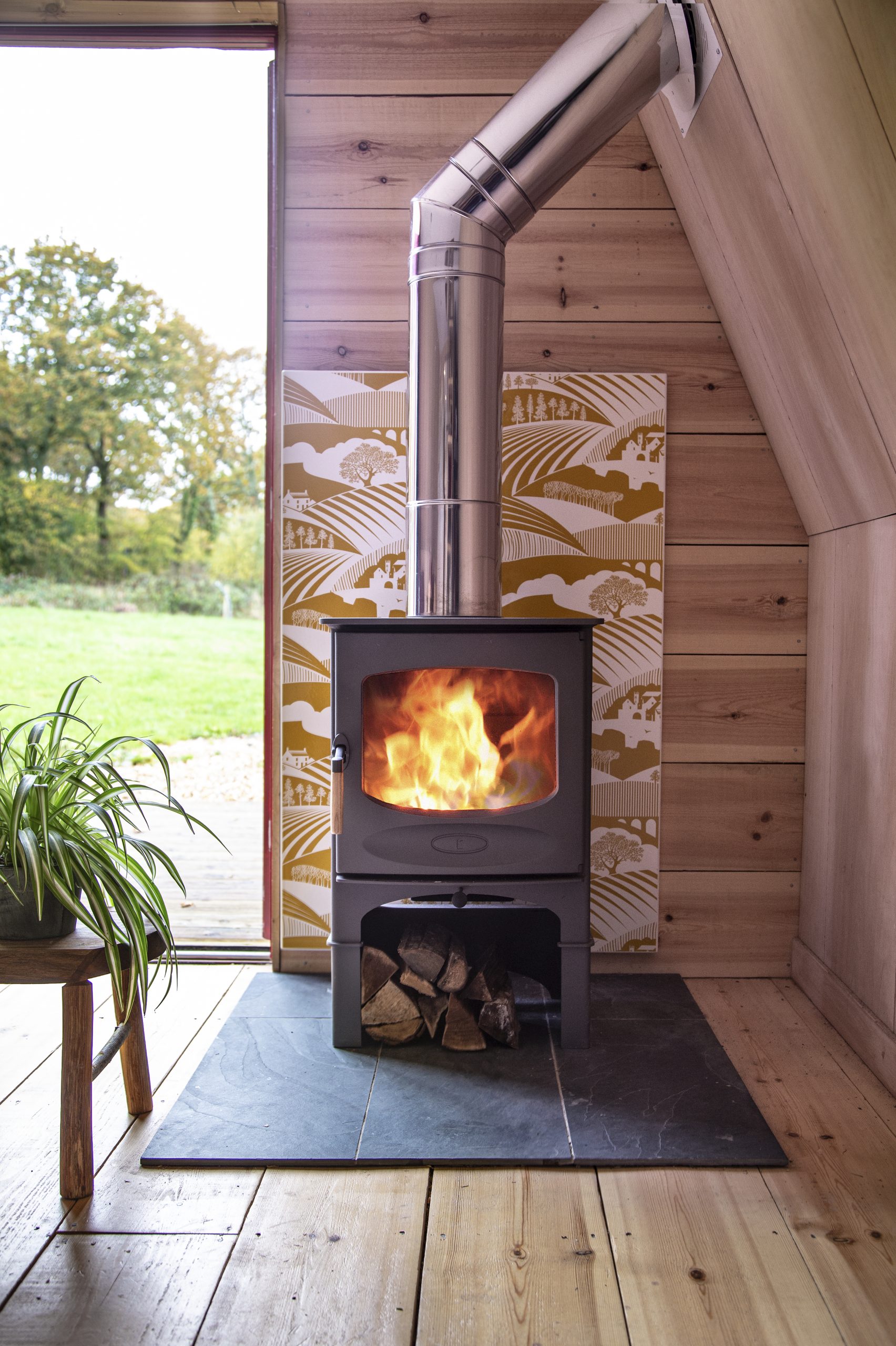 The C-Five has a similar output to the C-Four but is built with landscape proportions to take a slightly longer log length. It looks so cosy in this tiny home! 
The stove is fire brick lined and in certain situations, can be installed without the need for external air due to its rated output of 5kW. This stove meets Clean Air Act requirements for smoke control exemption; allowing wood to be burnt in smoke control areas. 
Hygge
x
Charnwood
Cove 1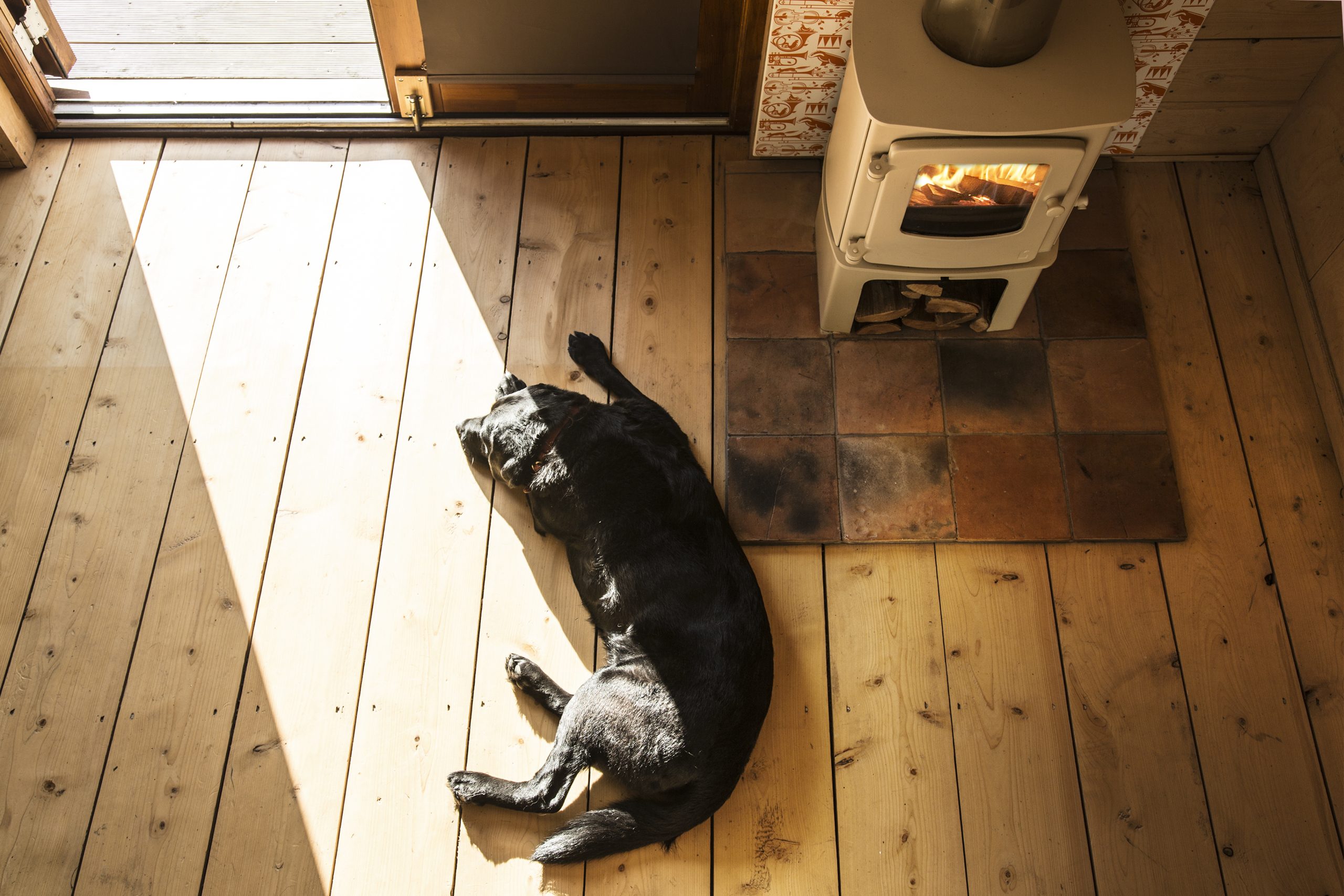 With a rated output of 4kW the Cove 1 can be installed without the need for external air in certain situations. It's not just the dogs who love it! 
Please note: Usually dogs are not allowed at Tiny Homes Holidays – A concession was made for Toast (the Charnwood mascot) as part of the shoot. Also as part of the new 2022 Ecodesign regulation this stove will be discontinued from 31 December 2021. To view our full range of clearSkies/Ecodesign Ready stoves please click here 
Wellbeing
All the homes are uniquely and carefully named to capture their essence, with Hygge being our particular favourite. Hygge is a Danish word that represents wellbeing, pronounced Hoo-gaa and is all about nesting. A wood-burning stove plays a significant role in creating this type of atmosphere and makes a holiday feel truly restful. 
Studies have shown how hearth and campfires can influence arterial blood pressure and defray the costs of the social brain through fireside relaxation. Here is a section from the study: 
'Results indicated consistent blood pressure decreases in the fire-with-sound condition, particularly with a longer duration of stimulus, and enhancing effects of absorption and prosociality. Findings confirm that hearth and campfires induce relaxation as part of a multisensory, absorptive, and social experience.' 
A retreat such as this is the ultimate vacation for rest and recuperation. Getting back to nature allows you to let go of the hustle and bustle of everyday life. You can get a sense of this 'reconnecting to nature' in your own home with the addition of your very own wood burning stove. It provides a focal point in the home that brings real respite when you need it. 
In fact, 93% of 1227 Charnwood wood-burning stove users acknowledge their stove's positive impact on their wellbeing. 
Read about our customers' experience with their log-burner and how it helps their wellbeing! 
Stove Pod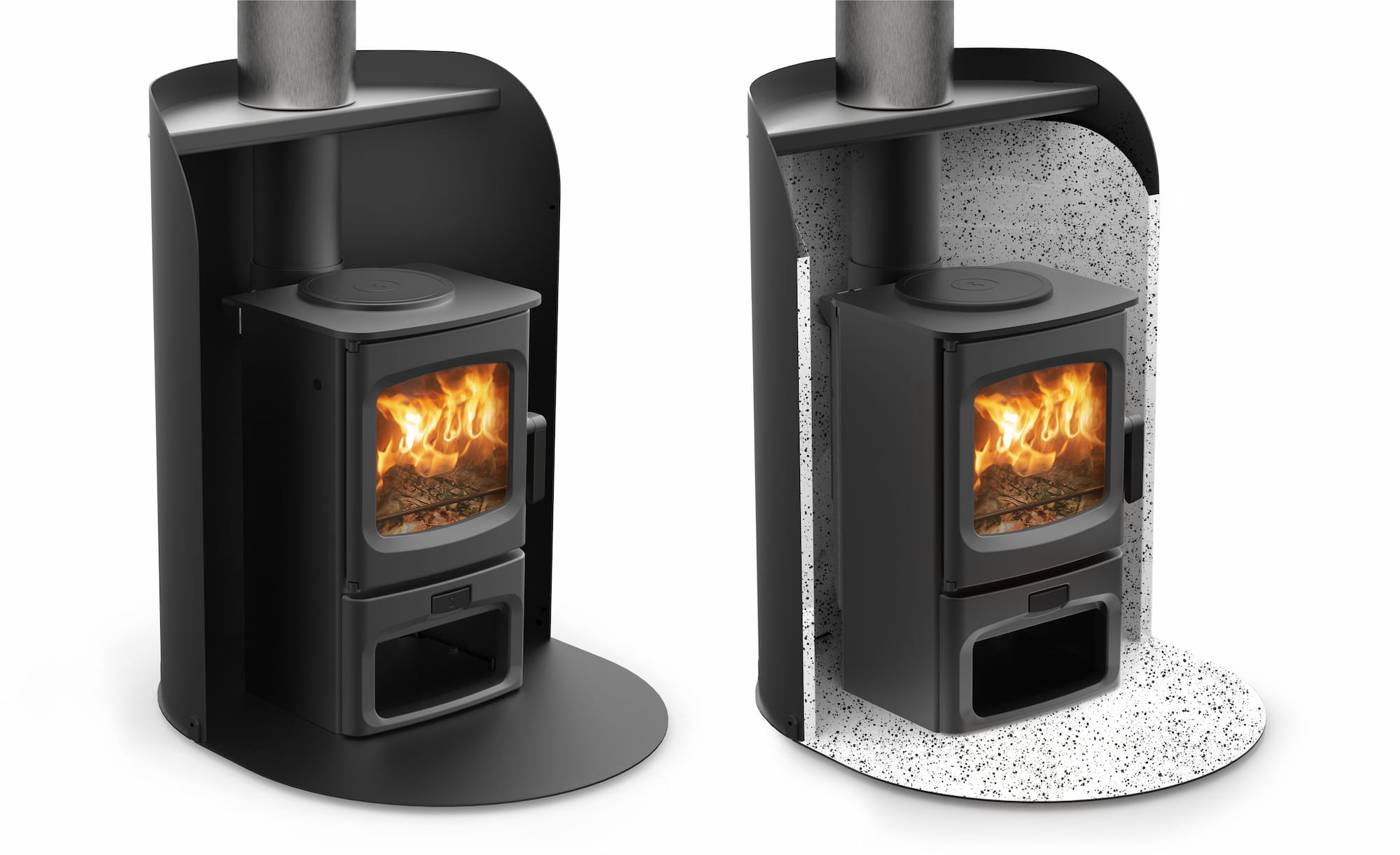 For those of you inspired by this article, here is some great news! Last year Charnwood released the Charnwood Stove Pod, a complete fireplace solution designed for small space living and glamping accommodation. It's compatible with the highly efficient Charnwood Aire 3, and the newly released Cranmore 5.  
The Charnwood Stove Pod can be placed on any hard, flat surface without the need for an additional hearth and creates a safe, protected focal point for the room. It is available in a matt black powder coat with the option to add a VLAZE vitreous enamel liner for a stylish, easy to clean finish. 
For more info check out our blog which explains the latest HETAS regulations for wood stoves in tiny home accommodation.