With demand as strong as ever now is the perfect time to prepare for next winter. Here's a quick overview of the top 7 reasons to buy a wood-burning stove. 
 1/ Save money on your heating bill  
An efficient stove can massively reduce your reliance on your central heating. With gas and electricity prices remaining high, kiln-dried/seasoned wood can save you £££'s! 
You can save even more on fuel bills by accessing free sources of wood.  
Find out how/why burning the RIGHT wood saves you money & protects the environment!   
 2/ Increase your wellbeing  
A whopping 93% of Charnwood stove owners replied definitively that their stove has a positive impact on their wellbeing. 
"The wrap round warmth the fire provides improves the feeling of well-being that no other heating system seems to provide." Charnwood Customer 
Click here to learn more about all the well-being benefits users regularly experience! 
  3/ Energy Security  
Power outages are unavoidable, but with a wood-burning stove and a sufficiently stocked fuel supply, you can still stay warm, illuminated and even cook in case of a blackout. 
"We love our log burner. It makes us feel warm, safe and secure. It helps heat the whole house, which has proved an asset in power cuts. Nothing beats sitting in the living room with the warmth of the fire in the depths of winter." Charnwood Customer 
 4/ More sustainable than coal-fired electricity 
Electricity generated through burning fossil fuels is not carbon neutral. Even when renewable energy is used, there are still many limitations and challenges that can have a negative impact on the environment. 
Responsibly sourced wood is a carbon-neutral fuel as it gives off the same amount of carbon whether it is burnt or decays naturally. The carbon released from burning wood is balanced out by the carbon absorbed by the tree during its lifetime. 
5/ Multi fuel options  
We always advocate for using kiln dried wood as this is the most sustainable and efficient way to burn. However, multi-fuel stoves open a world of possibilities when it comes to heating your home, offering you the ability to switch to smokeless fuels such as briquettes and wood pellets. 
6/ Add value to your property  
Not only can you enjoy the warmth and beauty of a wood burning fire, but installation can also add value to your home, with estimates ranging between a 5-12% increase. So even if you plan on moving soon, it's well worth considering a wood burner to add value to your home. 
7/ Make your house a home  
Studies have shown how hearth and campfires can influence arterial blood pressure and defray the costs of the social brain through fireside relaxation. A wood-burning stove is able to harness this powerful effect and help turn a house into a home. 
"It's extremely relaxing to sit by the fire and watch the flames dance away. So much so in fact, that we opted to cancel our Netflix subscription and we simply don't watch it any longer. We'd much rather sit and watch the fire instead!" Charnwood Customer 
You've read the reasons, now here are the facts
There is a lot of inaccurate information out there, so to gain some clarity the Stove industry Alliance (SIA) have detailed some important facts that set the record straight.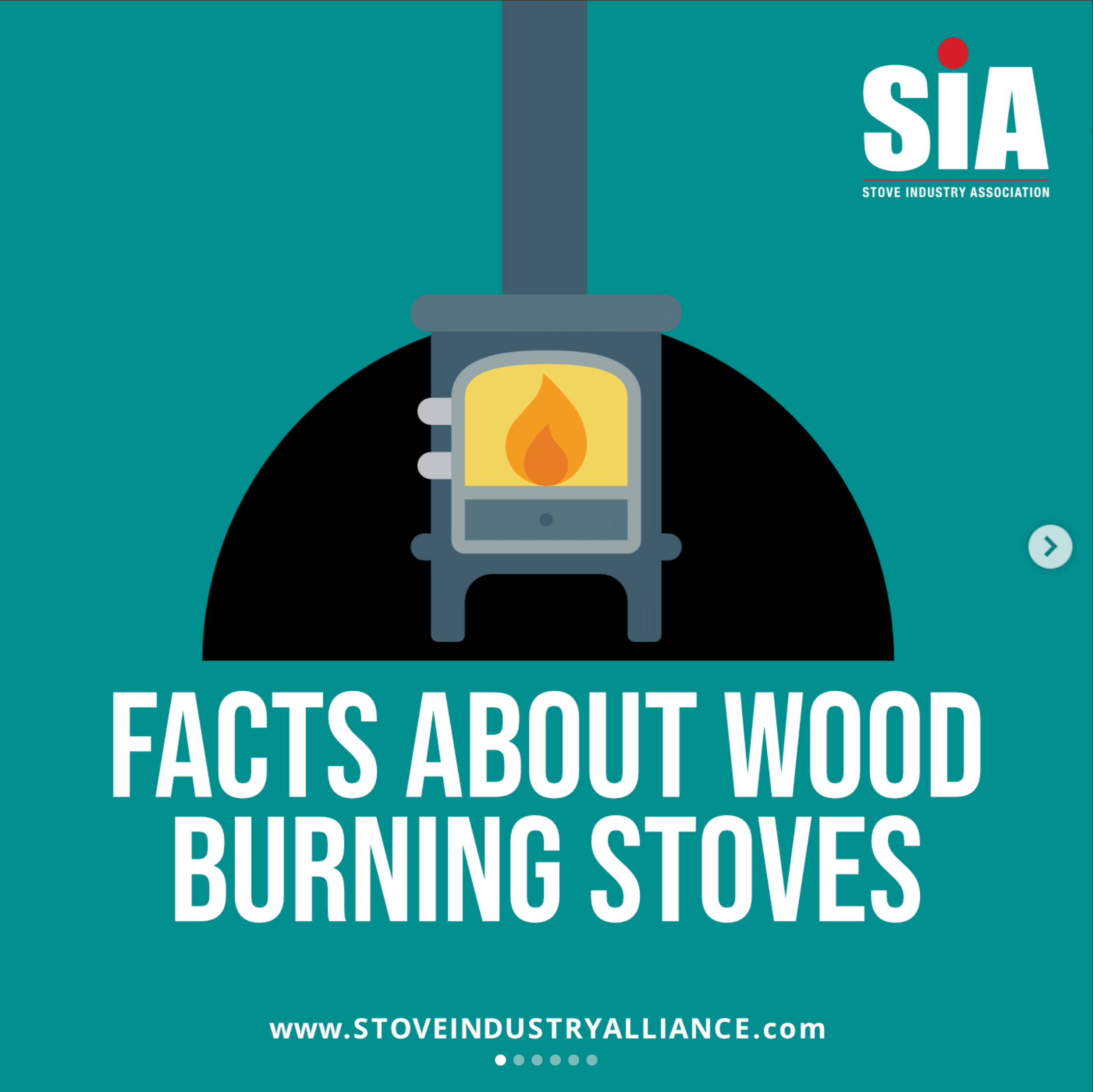 If you're ready for the next step, we strongly recommend that you buy through an official Charnwood stockist, where the after-sales support will be of a standard approved by us. 
By purchasing through this channel you will also qualify for our dealer-backed 10 year guarantee, so lookout for the Official Charnwood Stockist badge. 
Find your nearest Charnwood stockist here!