From Shepards huts, yurts, and local authority housing to the most impressive London townhouses and countryside estates, we are proud to manufacture wood-burning stoves for a diverse range of homes which house people from all backgrounds. 
Far from being just a trendy middle-class luxury as some newspapers have suggested, wood burning stoves offer perhaps the most inclusive and accessible heating solution on the market. Providing a long list of benefits and an affordable heat source for all. 
Read on to learn about all the advantages of owning a stove and how anyone in society can benefit! 
History of the Charnwood LA (Social Housing Solution)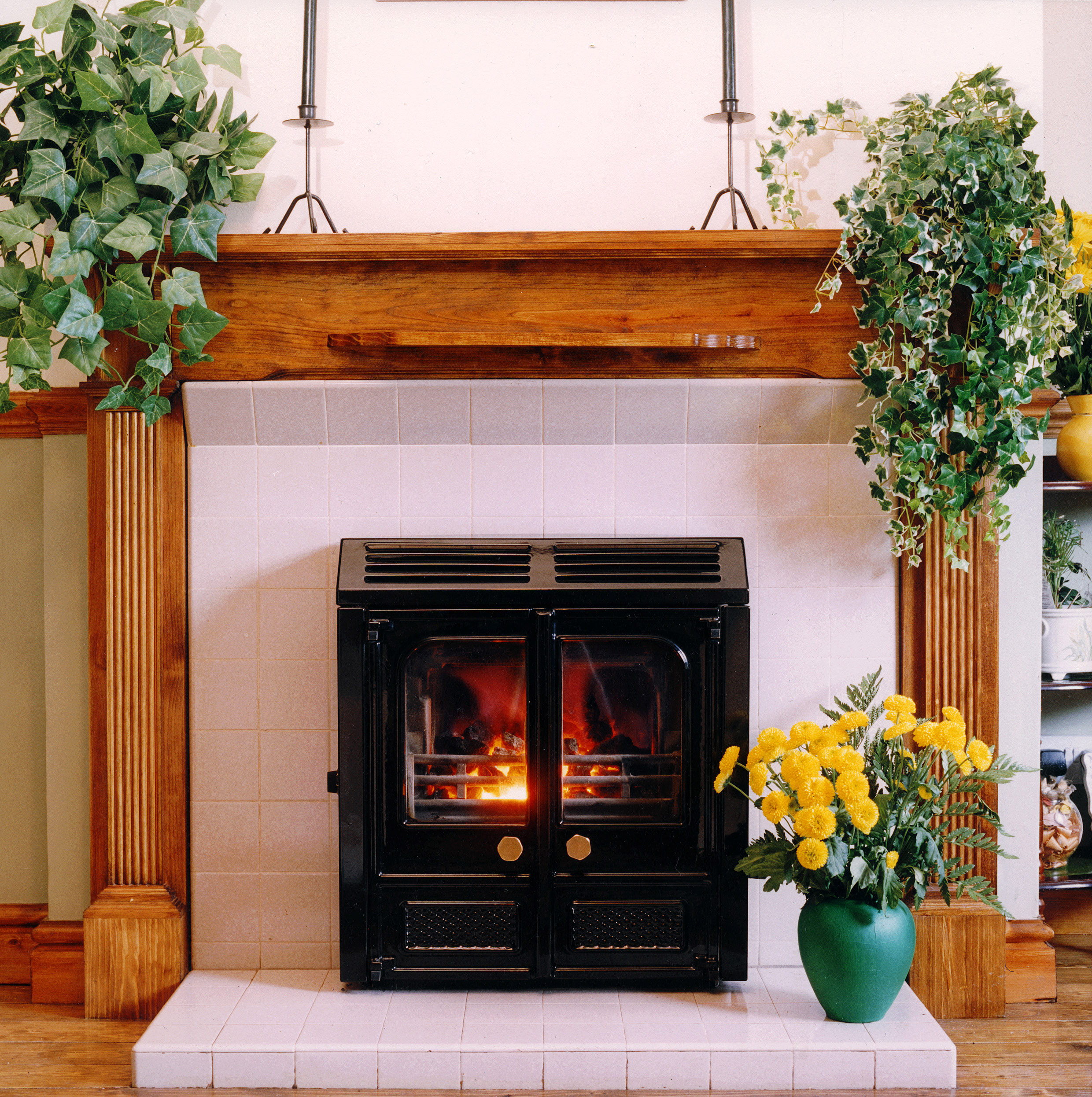 In the early 1990s Charnwood pioneered the LA (Local Authority) Multi-fuel Roomheater and became the UK's leading supplier to Housing Associations and Local Authorities for many years. The Charnwood LA was installed in thousands of homes throughout the whole of the UK and Ireland. It was designed, in particular, to help in areas that had good access to solid fuels/wood but where open fires were predominantly used.  
Our founders were early to recognize the inefficiency of open fires and set about designing something that was affordable and that could be slotted into an existing fire opening to provide a far more efficient heating solution. 
Charnwood also developed the 'Firefront' which effectively used the existing chamber of an open fire to retain and convect heat and burn fuel more effectively. The majority were sold in rural areas, in Wales, northern England and Scotland and provided an affordable and efficient heating solution for thousands of homes.  
This origin story runs counter to the false media narrative that wood-burning stoves are only for the middle classes in major cities. We are proud of our heritage and having contributed to families' warmth and well-being across the UK for generations. 
Wood-Burning: A Heat Source for All Budgets
In 2023, with multiple ongoing global crises, wood-burning stoves continue to be a home heating solution for all budgets, playing a vital role in helping families survive these challenging times.  
Low start-up costs 
A wood-burning stove is one of, if not, the cheapest heating solutions to install and maintain. Upfront costs of a few thousand pounds are far more accessible compared to the tens of thousands it can cost to install a heat pump, solar panels, wind turbine etc.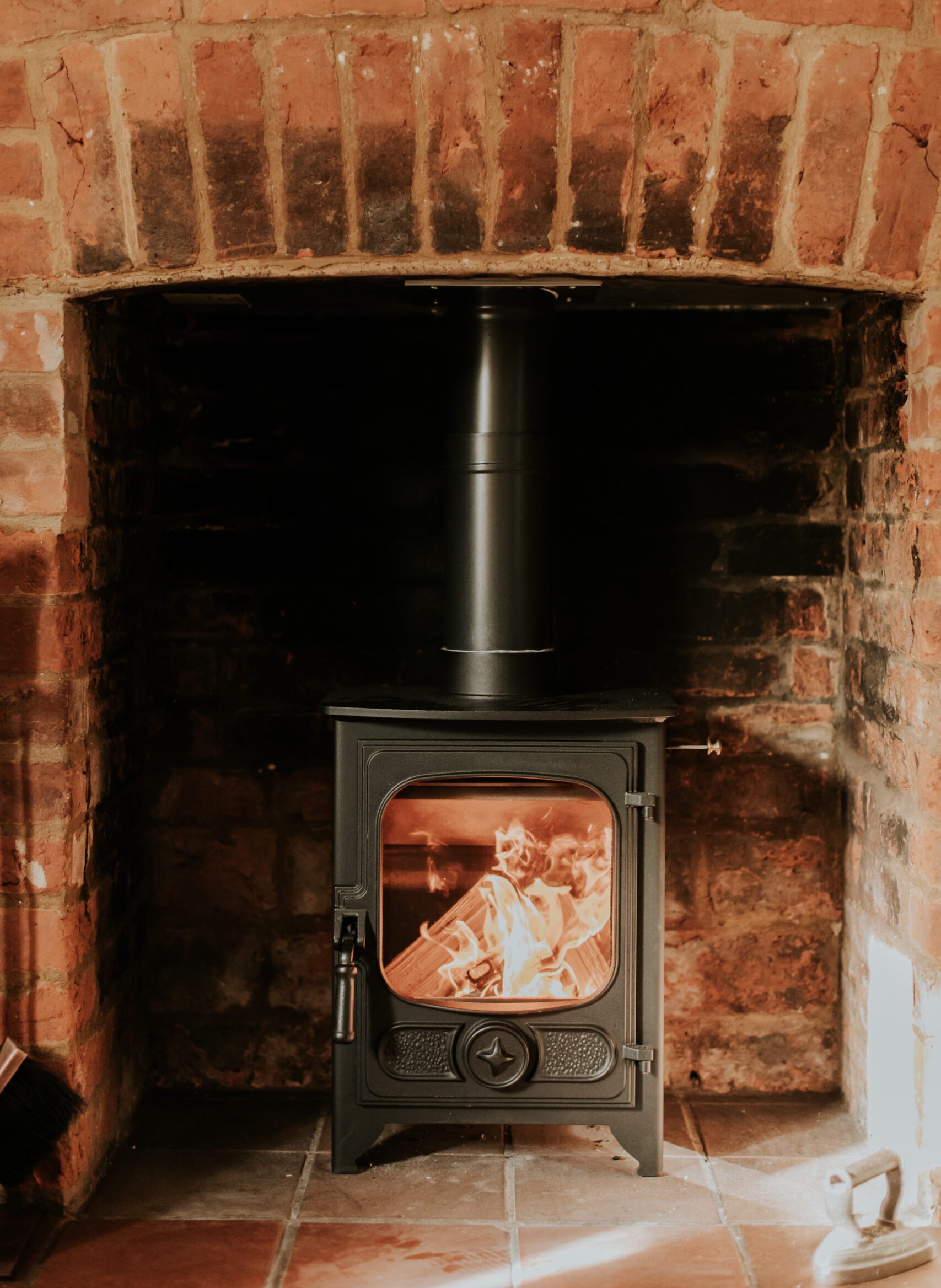 There is a modern ultra-efficient stove available for nearly all budgets, making it a widely adopted heating solution. Our Country 4 is our current entry-level stove and has replaced the LA providing more style and greater efficiency. Its traditional good looks and competitive price means it is perfect for a wide range of homes. 



These figures are estimates 
https://www.charnwood.com/news/comparing-alternative-domestic-energy-solutions/ 
Lower fuel costs  
Wood has remained more competitive than rising fossil fuel prices, and offers the potential to save even more on fuel bills by accessing free sources of wood. Fallen trees, industrial woodworkers and online sources like Gumtree and Freecycle are often fruitful sources of free wood.  
Find out how/why burning the RIGHT wood saves you money & protects the environment!  
Long-term savings 
Ultra efficient modern wood-burning stoves can last 20 years plus with good care and upkeep. Additionally, most components used within a Charnwood stove are modular and can be replaced when or if they wear out, further extending the life of your stove. 
Wood stoves enable eco-conscious & alternative ways of living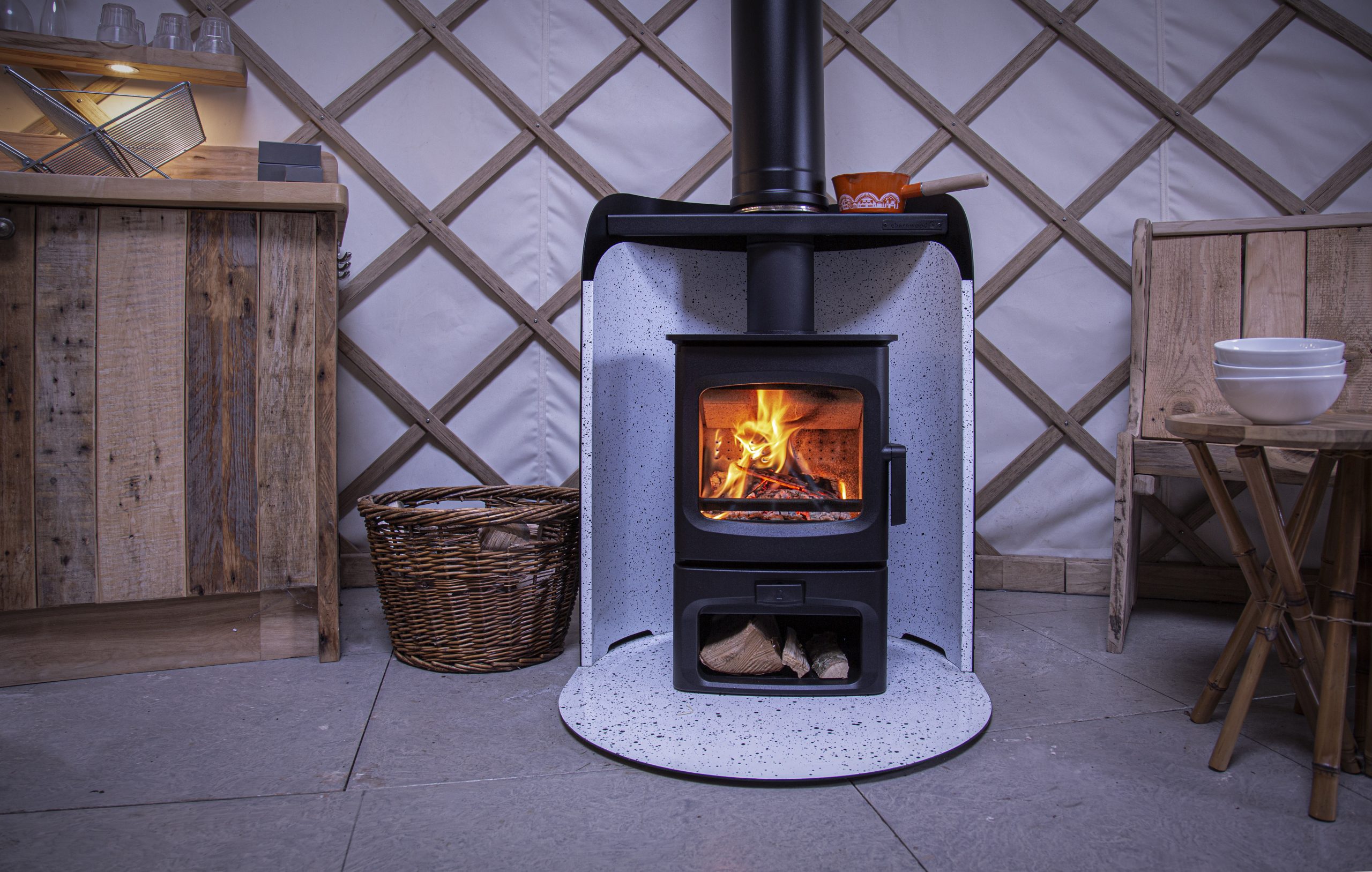 Wood-burning stoves are fantastic in virtually any home environment. In fact, they are often one of the only options for people seeking to live sustainably off-grid in log cabins, yurts, shepherds' huts, and other 'tiny home' accommodation. 
Tiny homes are a fantastic way to bring comfort and relaxation to the most beautiful and remote locations and help people seeking to live with the lowest possible environmental impact. Typically, in these situations access to mains energy supplies is unavailable and a wood-burning stove is the only option for a constant heat source.  
Our Stove Pod is perfect for tiny home accommodation – click here for more information 
___________ 
Here is a list of some of the benefits enjoyed by wood-burning stove owners from all areas of society: 
-Renewable source of energy  
-Local fuel 
-Lower start-up & maintenance costs 
-Provides energy independence & security (Independent of weather variability & supply issues) 
-Supports other renewables 
-Promotes sustainable living practices 
-Significant well-being benefits 
We believe wood burning stoves are for everyone and when used responsibly can be a massive positive for society and the environment. For this reason, we take our responsibility seriously to educate our customers about wood burning best practices. We acknowledge the need for ultra efficient wood burning stoves and we have made it our mission to continue innovating and leading the industry forwards in this area.  
We are aware that many families on lower incomes rely heavily on wood burning to heat their homes more affordably. So, we find it incredibly rewarding to supply people across the world from all walks of life with the most efficient stoves on the market today.