clearSkies certified stoves are the most environmentally friendly stoves available today.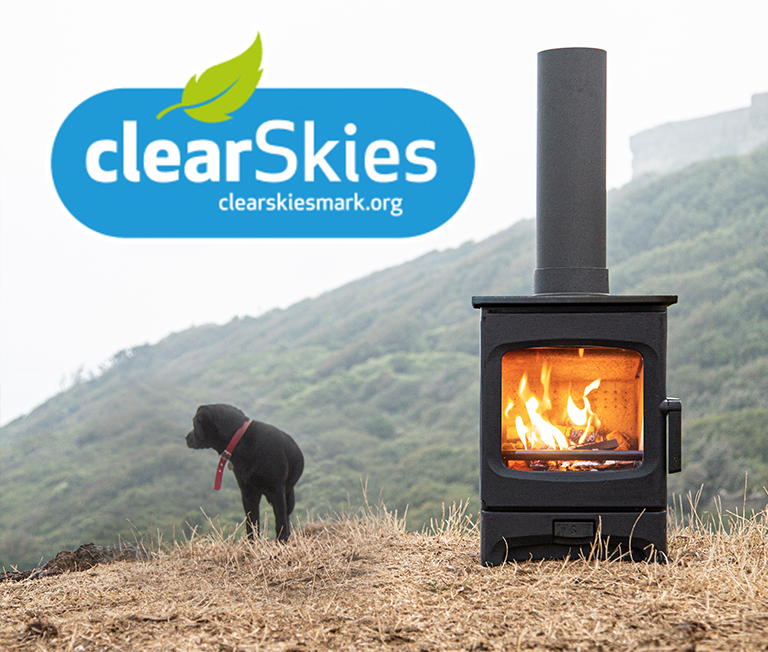 Charnwood are proud to have stoves certified in the inaugural clearSkies listing, an independent emissions and energy performance certification mark for stoves. clearSkies is a UK-wide programme to help lower emissions and improve air quality. A clearSkies certified stove demonstrates the appliance meets and exceeds Ecodesign standards. A clearSkies level 3 and above appliance includes Defra exemption.
Charnwood offer a wide range of clearSkies certified stoves featuring our revolutionary BLU technology that significantly reduces particle emissions while ensuring high efficiencies, easy and controllable operation with a superior flame picture. This is in addition to the carbon-neutral benefits of wood burning as we seek to control and reduce global CO2 levels.
Download a copy of our clearSkies brochure below:
Cut harmful emissions and improve air quality

By choosing an Ecodesign ready stove, you are helping to cut harmful emissions and improve air quality. Charnwood models that already meet these requirements are marked with the 'Ecodesign Ready' emblem.
For more information and updates, visit www.clearskiesmark.org.