latest cutting-edge equipment and exceptional craftsmanship. In this blog, we will share with you some of the processes involved in making a Charnwood Stove from our UK-based factory on the Isle of Wight.
Metal fabrication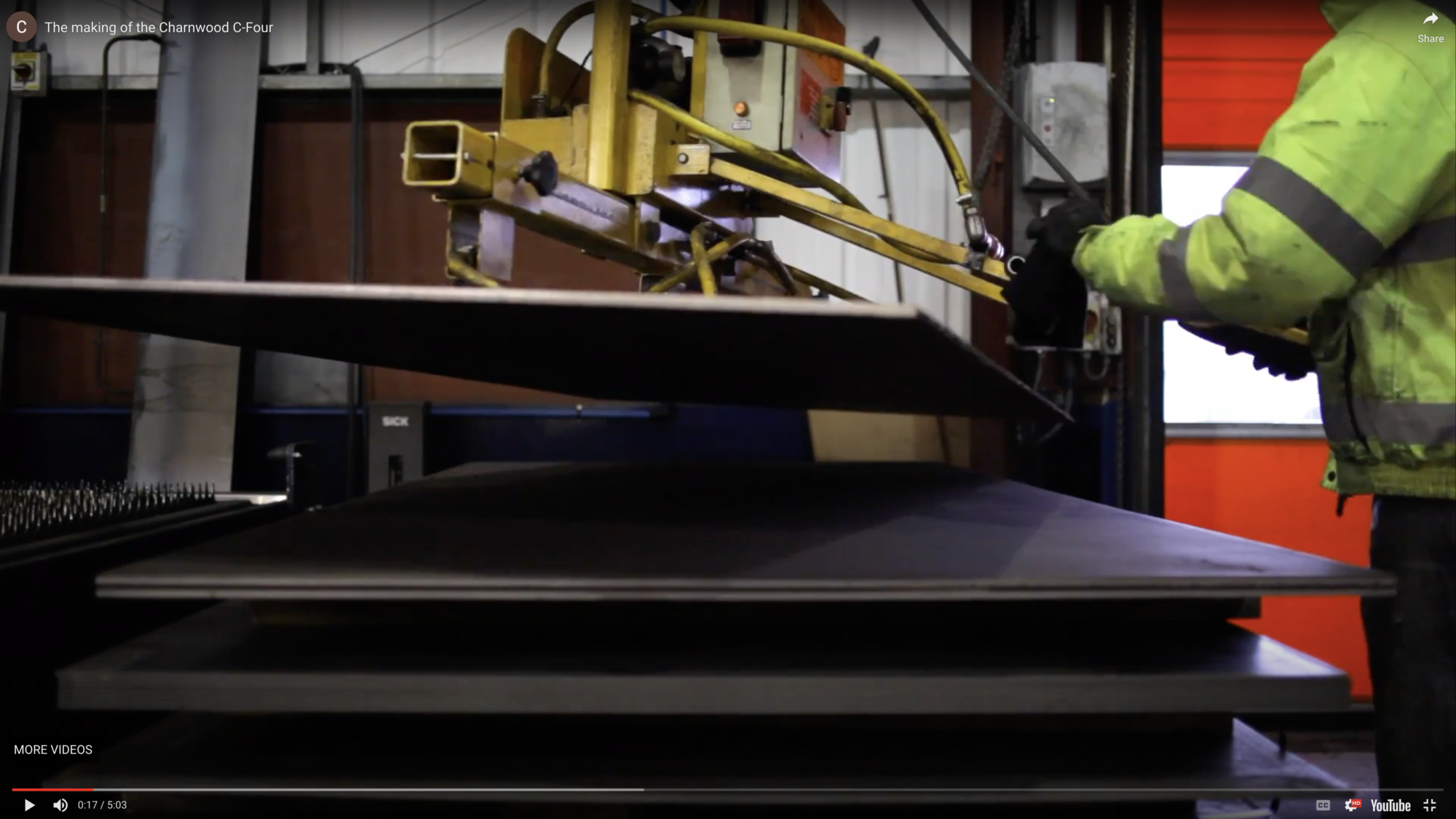 To create a high-performing and durable stove, we select the best of British sheet steel as the base metal substrate. The steel meets BS EN 10209 standards.
Laser cutting the steel

Our high-tech laser cutter is then used to produce accurately shaped component parts. The tolerance of this system is 0.2 mm with the ability to cut materials from 0.5mm up to 25 mm in thickness. This level of accuracy allows us to achieve sleek finishing touches on even the smallest details.
Shaping the metal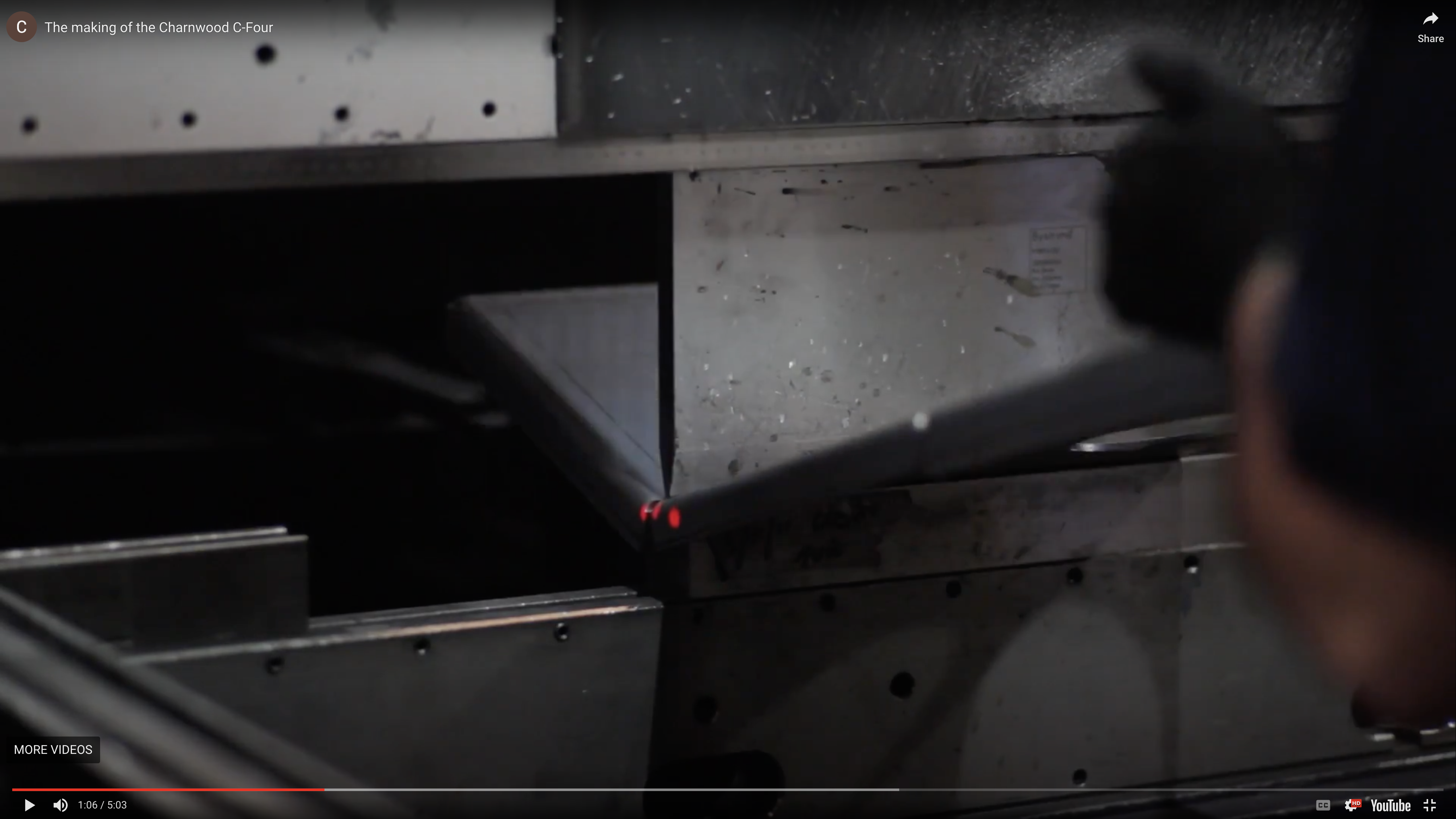 The stove's body panels are formed to the required shapes and sizes with just a 2mm margin of error.
Welding the metal

Our welding process involves cutting-edge robotics as well as our extremely experienced and skilled team members, who have a combined 50 years of experience in the manufacturing industry.
Refining components

Smaller components receive finishing touches by hand.
Spraying high-temperature stove paint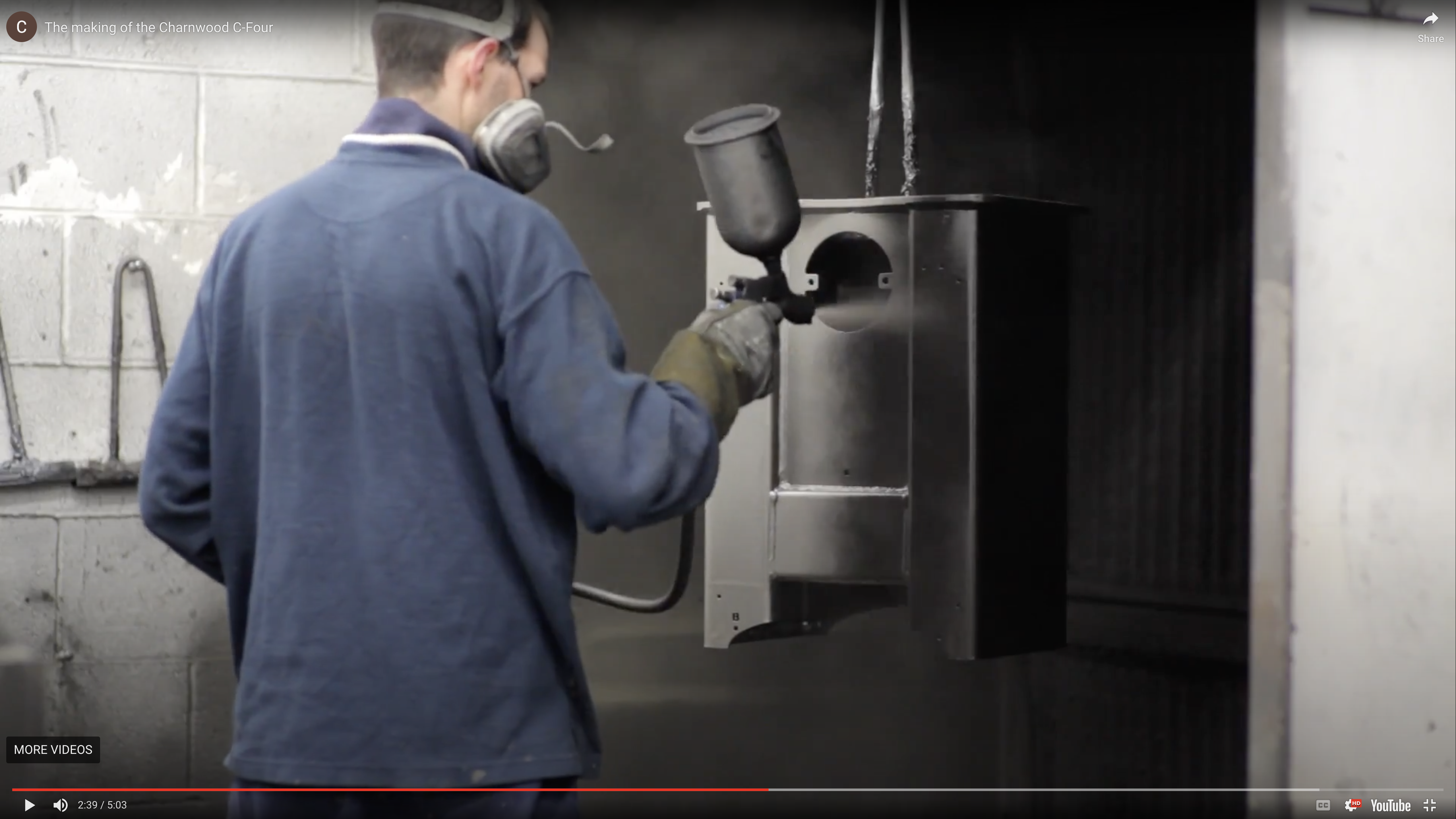 After rinsing and neutralising the metal, our skilled team uses a spray gun to apply even coats of our specially formulated high-temperature stove paint. In addition to the standard Charnwood Black, we also offer you a choice of seven other beautiful shades.
Drilling & Assembly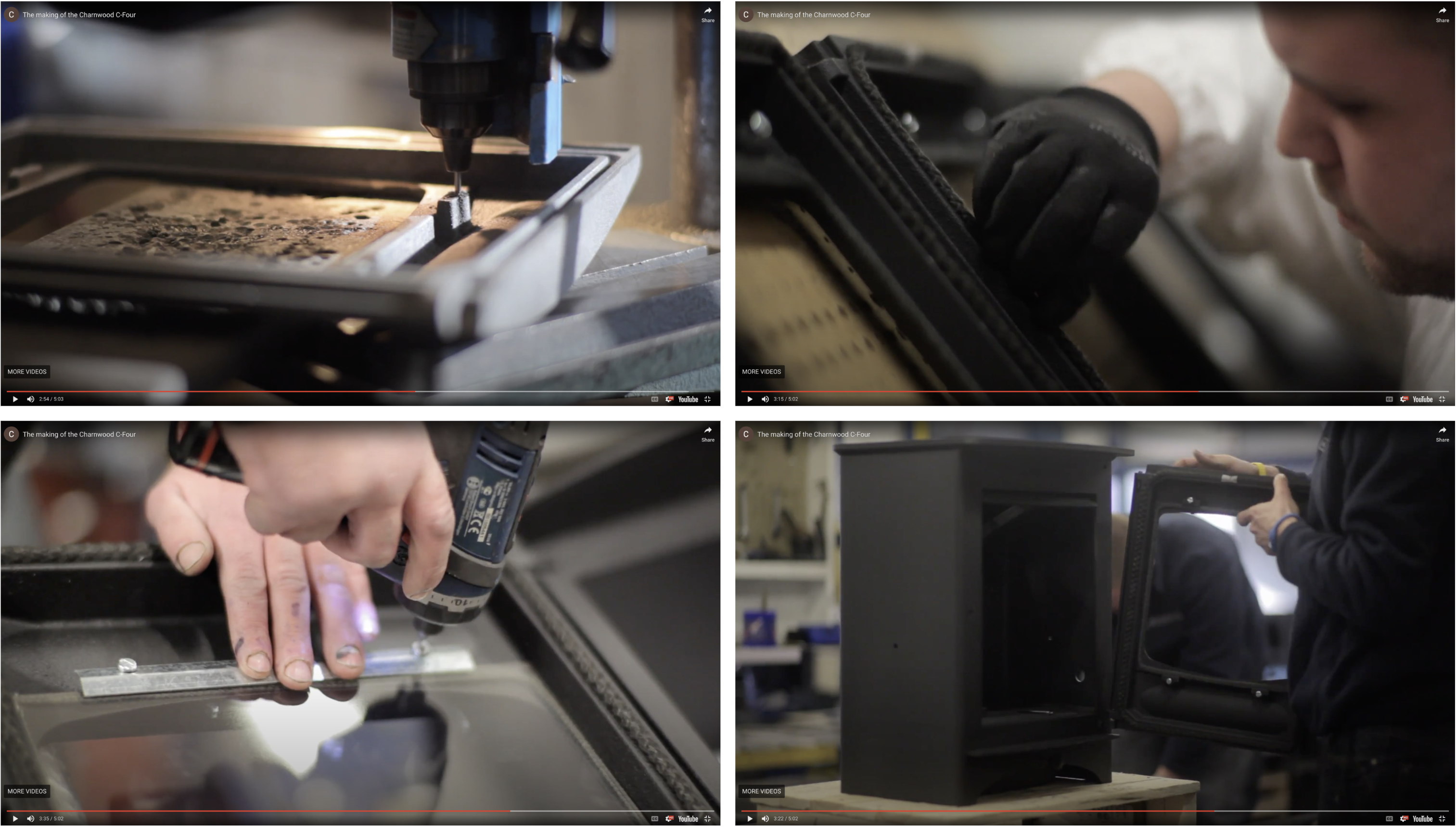 After the drilling is complete, we move on to assembly. We carefully put all the pieces together, making sure that everything is aligned correctly and functioning optimally. Once the stove is assembled, we conduct a series of tests to ensure that it meets our high standards.
Packing & Shipping

Each stove is signed off by one of our experts before being processed for shipping. We continue to look for ways to reduce excess packaging while aiming to use environmentally friendly materials and encouraging reuse where possible. You can read more here.
_____________
We take great pride in the products we produce at Charnwood. That's why every one of our wood-burning stoves is handcrafted with care and precision. We hope that this behind-the-scenes look at how we make our stoves has given you a better understanding of the love, care and attention that goes into every Charnwood Stove.
If you are interested in finding out more, we highly recommend contacting an official Charnwood stockist.