Last week marked A.J Wells and Sons' 50th anniversary and when taking a moment to reflect it is quite staggering to see how far we have come. From a local Island business to reaching markets across the globe, it is a testament to how much has been achieved that we can honestly say the time has just flown by. We look back with a sense of pride and look forward with real excitement – read on to hear about our amazing 50-year adventure!
The story so far…
Charnwood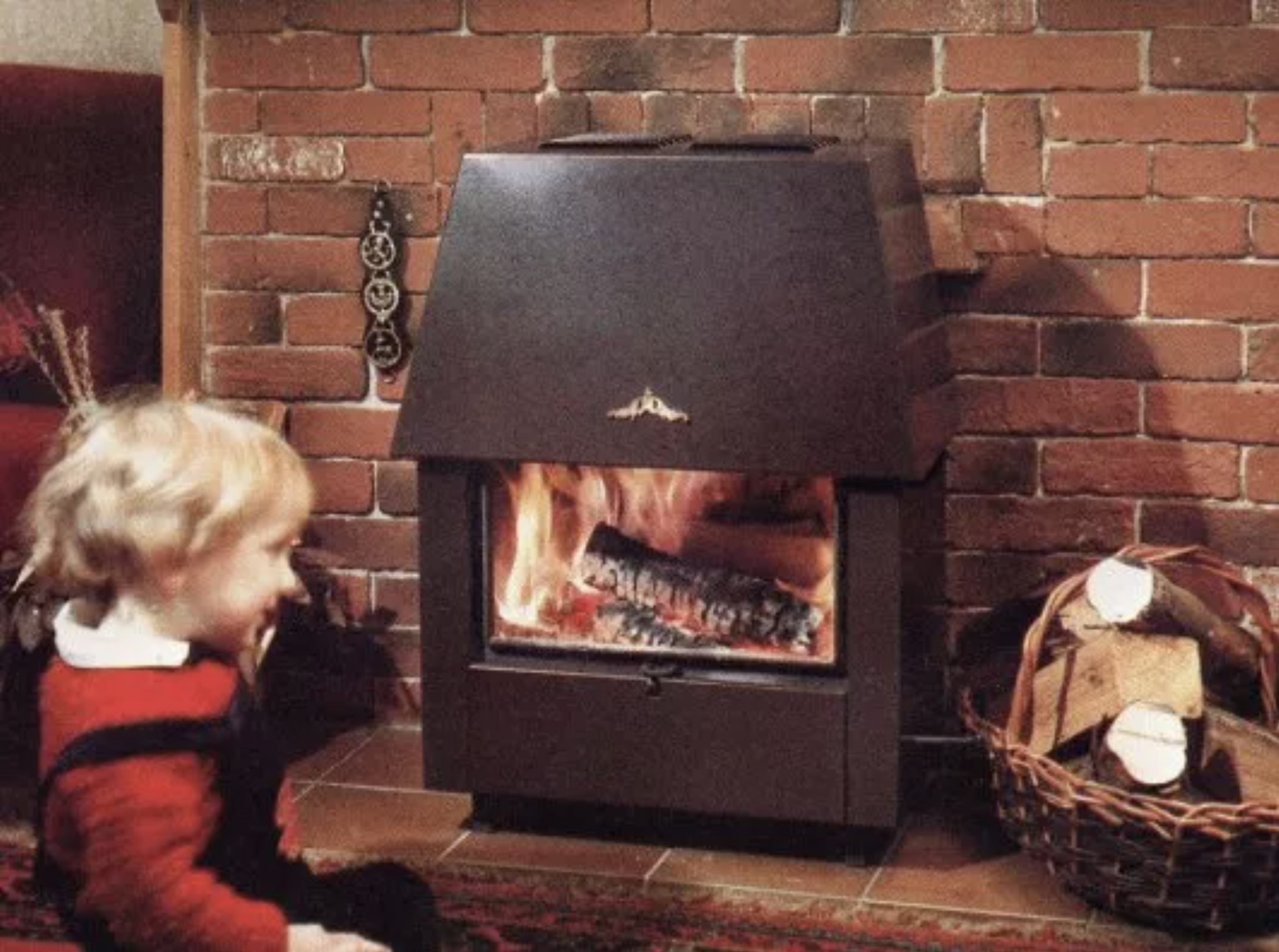 In 1972, Alfred Wells and his two sons Alastair and John started a small engineering business in the idyllic coastal village of Niton on the Isle of Wight. Against the backdrop of the '70s oil crisis and the spread of Dutch Elm Disease in the UK, the trio decided to produce a small woodburning stove as an alternative way to help people heat their homes and reduce reliance on fossil fuels.
The first step was to take a prototype stove to a small agricultural fair, where, to their amazement, a man came over and placed an order for twenty stoves! This kicked started the company and throughout the '70s and '80s the Charnwood range of stoves continued to grow and were sold across the UK. This momentum has never let up with new stoves regularly coming to market, with the latest, the Charnwood Cranmore, being incredibly well received.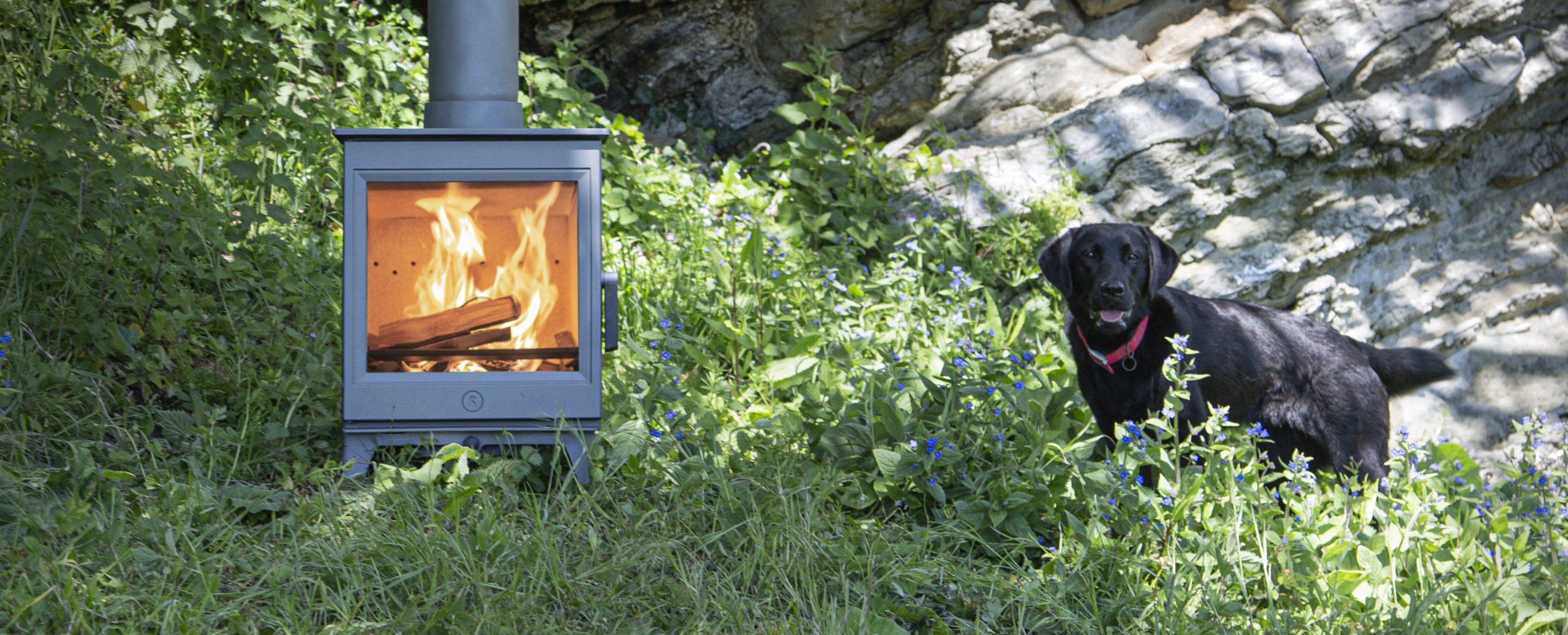 Over the years, more family members joined, and the company moved the factory to Newport and invested in machinery and equipment in order to bring the manufacturing under one roof. From the original 3 in their 'shed' to now employing over 180 people in a site spanning 50,000 sq. ft, the business is enjoying record demand for its market-leading stoves.
A.J Wells Vitreous Enamellers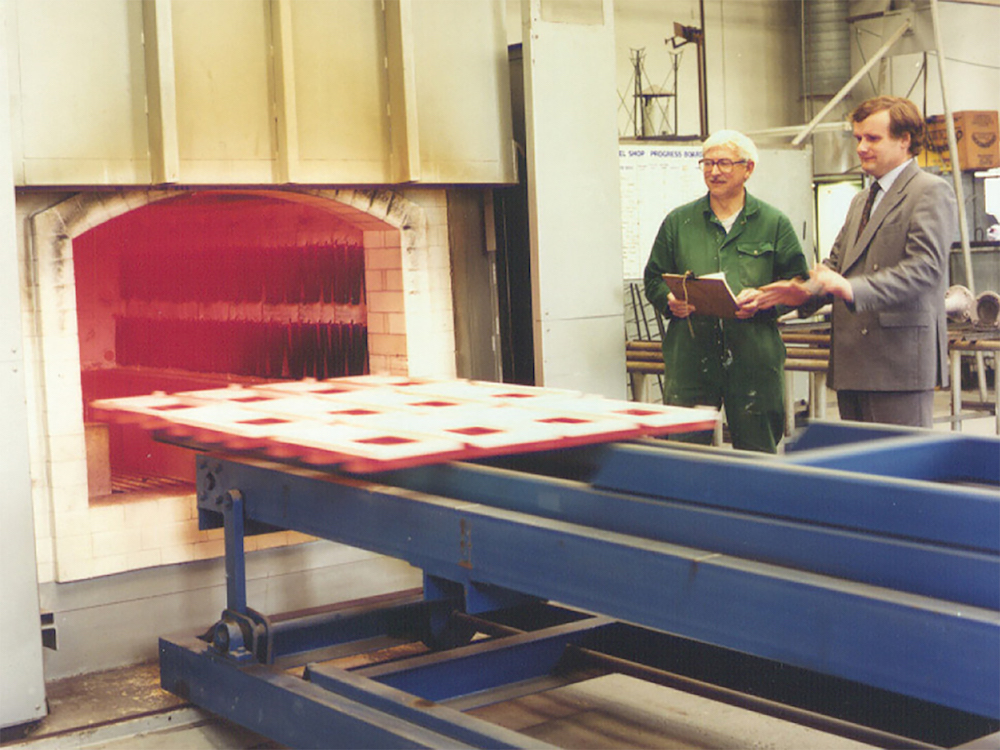 In 1990 A vitreous enamel plant was installed enabling the stoves to be enamelled in-house. This major investment was the start of a new arm for the company: A.J Wells Vitreous Enamellers. Shortly after, the Company began to produce signage specified for its long-lasting and durable finish. One of the first major contracts included London's iconic Barbican Centre. This began a relationship with TFL which has seen A.J Wells become the principal supplier of signage and cladding for the London Underground. In 2007 the company manufactured much of the new DLR signage and London Overground in preparation for the London 2012 Olympics. There have been many standout projects since, with two of our most recent (below) getting a significant amount of media exposure.
Crossrail Elizabeth Line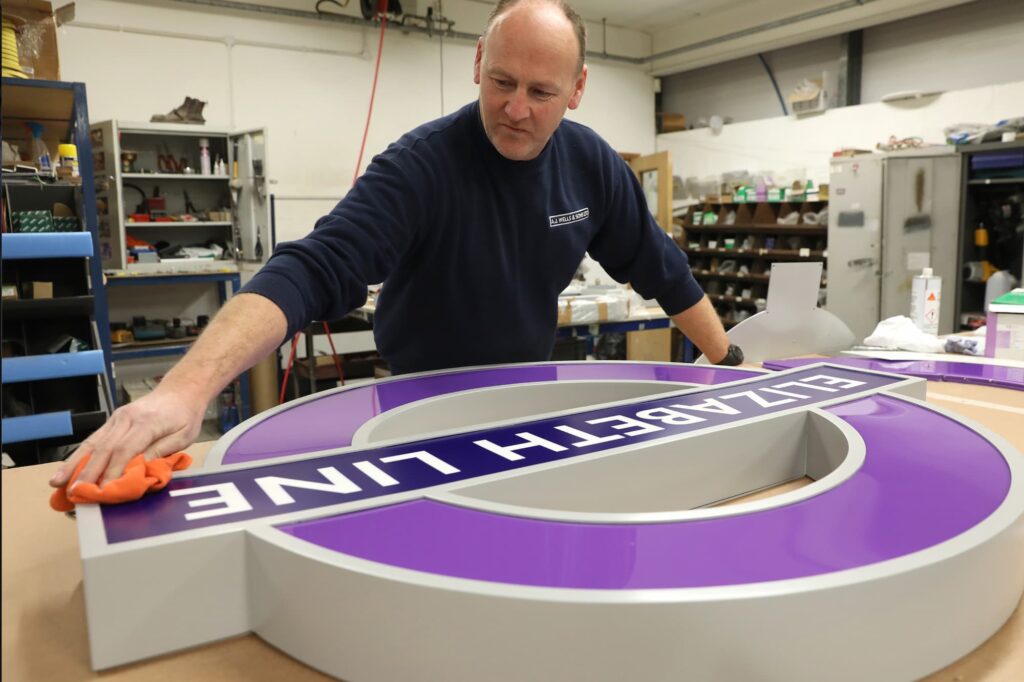 The Elizabeth line railway, built by Crossrail for Transport for London, is now spanning more than 100km across the capital. The railway serves 41 stations including 10 major new London stations from Paddington to Abbey Wood. A.J Wells & Sons designed, developed, manufactured, and installed a range of signage and cladding solutions across the network including Tottenham Court Road, Paddington, Whitechapel, and Canary Warf. Read more…
TfL Northern Line Extension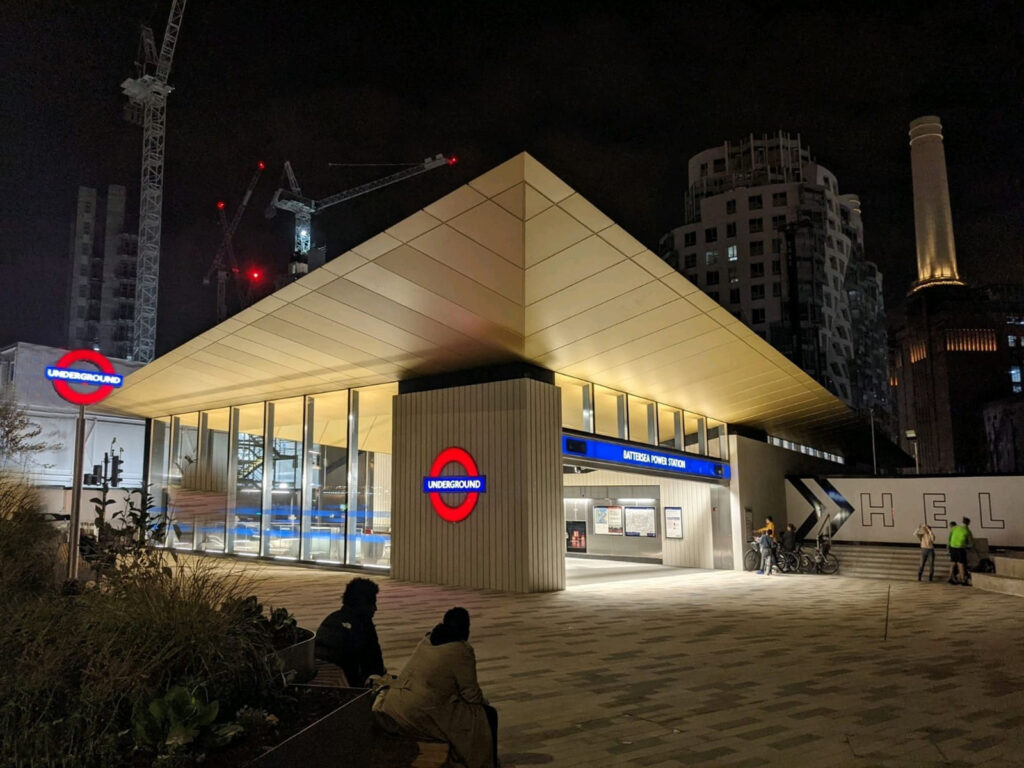 London saw the first major tube expansion this century open to the public on Monday 20th September 2021. A.J Wells & Sons are proud to have surveyed, designed, manufactured, and installed the signage throughout the 1 billion pound Transport for London Northern Line Extension (NLE) project.
The NLE extension will serve two new stations; Nine Elms and Battersea Power Station. The whole area is undergoing massive redevelopment, with homes being built and many jobs created. Read more…
Bodj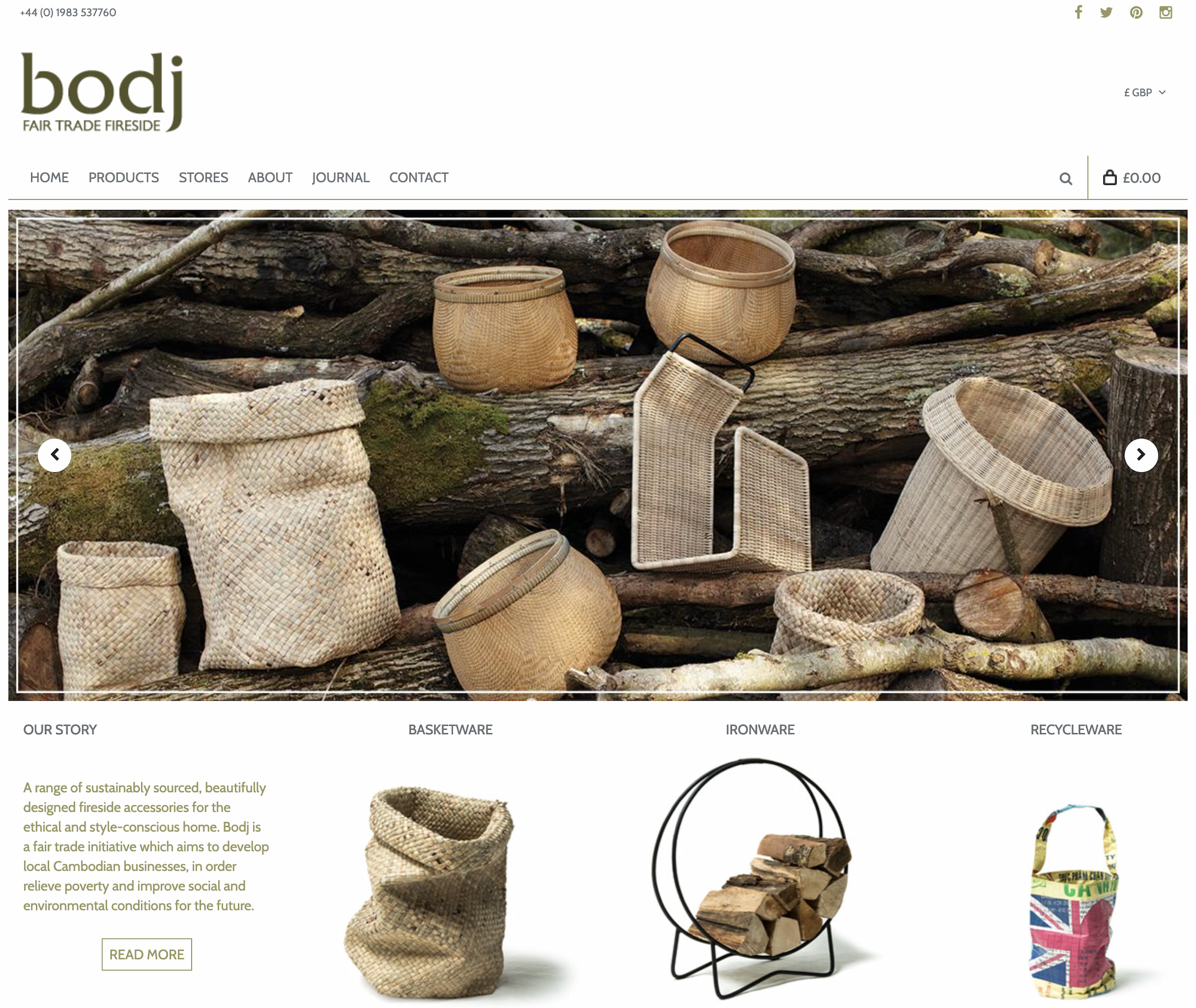 The Bodj initiative was first conceived in 2001 when Ced Wells (under funding from The RSA and The British Council) travelled to Cambodia to work for a fair-trade business support organisation, Bright Arrows Development Ltd.
Upon his return to the UK and after learning about the experience and wonderful work that had taken place, A.J Wells & Sons (the family business) decided it wanted to get involved. As a long-established British manufacturer of Charnwood wood-burning stoves, the company decided to support one of the villages' mini enterprises by selling their terracotta tiles. The product married well with the wood stoves and hence 'Bodj' was born.
A further three projects were established involving basketware, ironworking and recycling facilities which now produce a wonderful range of fireside products. Bodj seeks to strike a balance between western design practicalities and age-old Cambodian traditions.
A.J Wells and Bodj aim to continue assisting in building up these and other communities with carefully monitored fair trade practices: to relieve poverty and to improve social and environmental conditions – while respecting the culture and environment these villagers live in.
Vlaze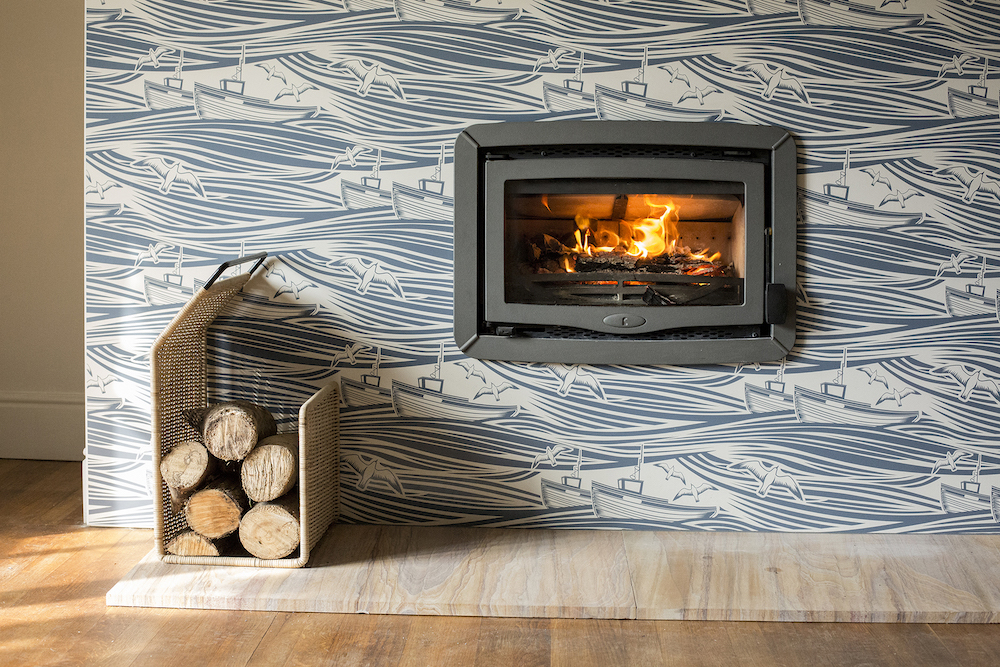 In 2013, A.J Wells & Sons featured as one of the faces of the 'Business is Great Britain' campaign. At the same time as being recognised for our existing business we were well on the way to starting a new division focused on a new exciting opportunity. In 2014 A.J Wells established Vlaze: a brand to focus on vitreous enamel for the living environment. Debuting enamel fireplace panels and heatshields for stove surrounds in collaboration with Charnwood. The business grew from strength to strength and undertook commissions for restaurants, hotels, and residential projects with a range of leading designers and architects including Thomas Heatherwick, Tom Dixon, Yinka Ilori and the Soho House Group.
Awards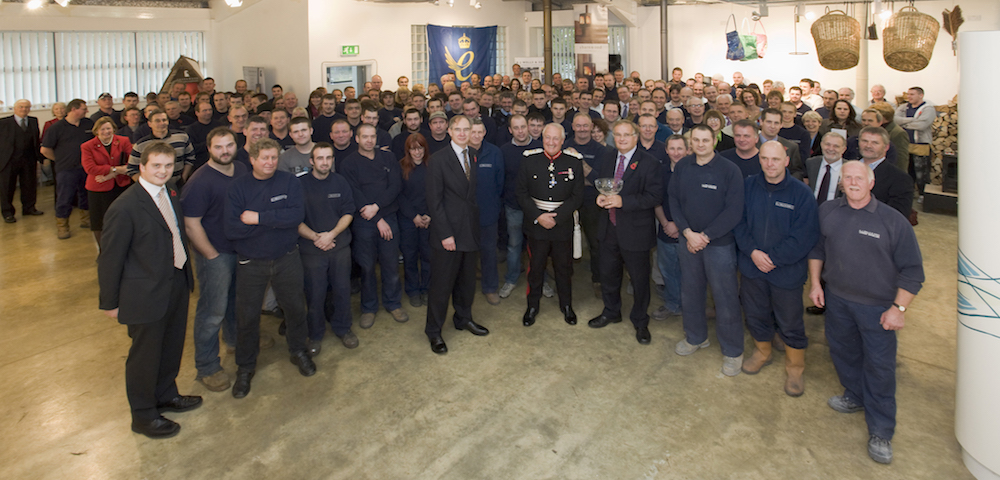 Over the years we have received a number of awards we are proud of. In particular, the Green Business of the Year Award from our local chamber of commerce resonated strongly as it recognised a key part of the company ethos. However, the most significant award to date remains the honour of receiving the Queen's Award for Enterprise: International Trade. The Queen's Award is the UK's most prestigious for business performance, recognising exceptional achievement by UK companies.
Today
Today, A.J Wells continues to design and make stoves, signage, cladding and export products worldwide reaching markets in Japan, South Africa, Australia, Europe and the US. We remain a privately owned British manufacturer and design house run by the second and third-generation family members and employing a fantastic team that continues to grow.
After two challenging years in which everyone has had to be cooped up, we are relishing the start of venturing out again towards new horizons. The end of 2021 and beginning of 2022 saw the launch of Charnwood.US and Vlaze.US to help us reach our customers and grow our market across the pond!
Charnwood.US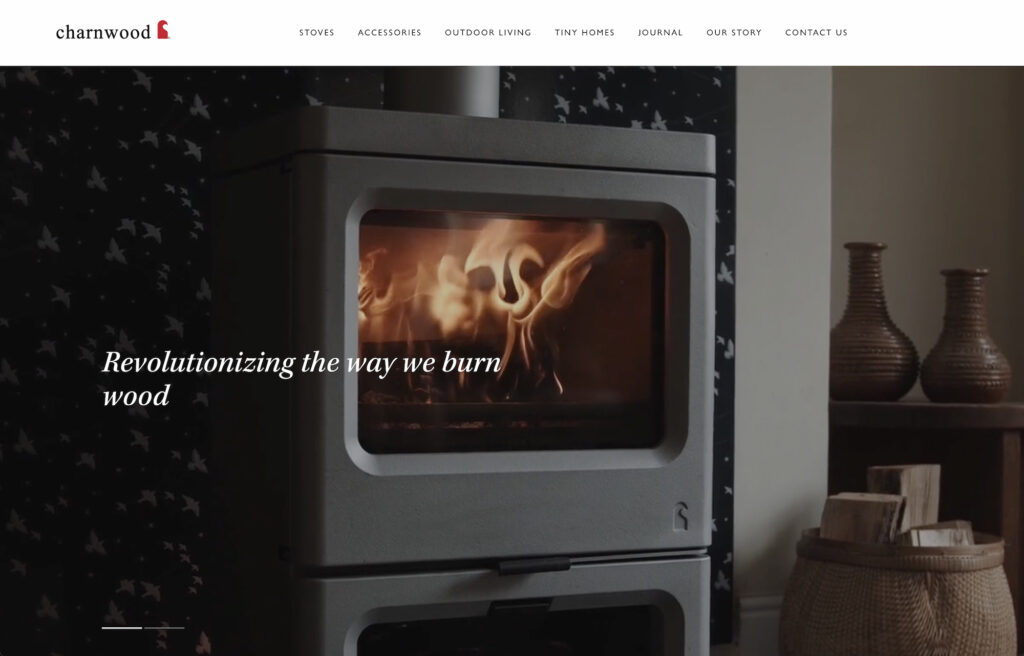 As part of this launch, we were proud to reveal another new stove – the revolutionary Charnwood Skye E700. It has a new intelligent microprocessor that is set to revolutionize the way we burn wood. Load the fire, close the door, set your room temperature using the Charnwood app on your phone and let the stove do the rest. A blissful stove experience!
The Skye E700 is coming soon to the U.S.A & Canada and then to other markets. Read more…
Vlaze.US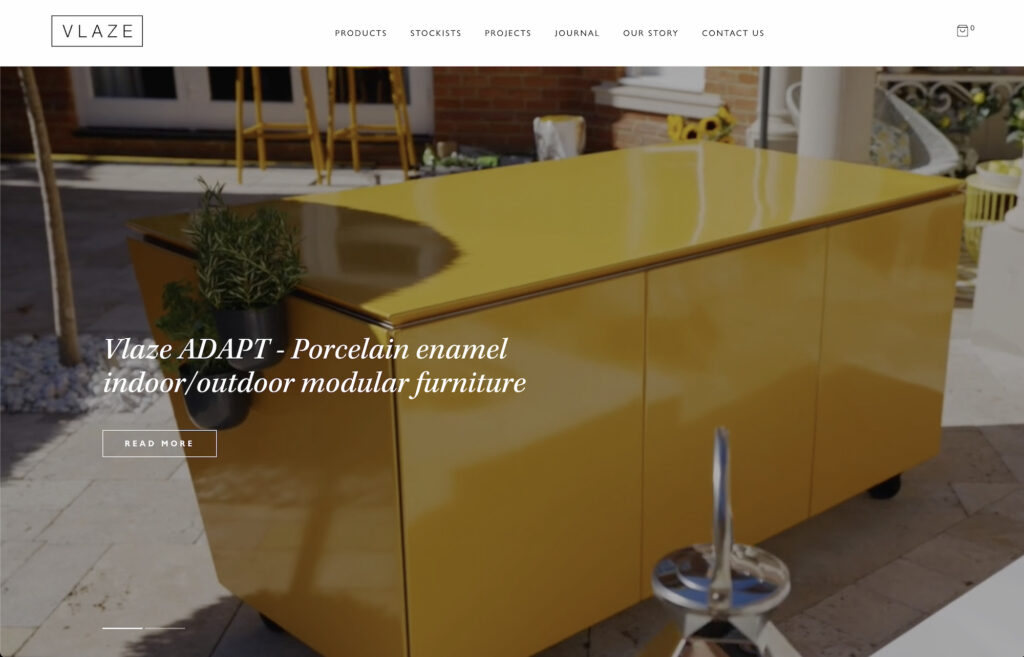 We've long heard the calls from our friends across the pond, so we were delighted to announce our Vlaze porcelain enamel indoor/outdoor modular kitchen units will be available in 2022.
Vlaze is perfect for both the UK and the US. While completely at home in the windy and wet weather we're known for here in the UK, it is also perfect for the sunny Californian climate due to its unrivalled heat-resistance and durability – The colours won't fade in the sun and won't rust from the rain.
Now in its 50th year, A.J Wells has grown from humble beginnings to making Charnwood a leading global stove brand, while becoming the UK's leading vitreous enamellers. Vlaze is equally promising, maintaining the same high stands for design and craftsmanship – characterising the very best of British.
Now, in 2022, with significant global challenges to face, A.J Wells and Sons will continue to be led by its core principles. Our vision across all businesses is to build relationships, transform lives and create products that delight people. We feel incredibly fortunate to be working on projects that inspire the whole team and want to finish by thanking all of you who have made the last 50 years so incredibly special.