A.J Wells & Charnwood are committed to sustainability and constantly seek innovative ways to reduce their carbon footprint and make positive progress towards Net Zero 2050. Our recent environmental-focused efforts, which we will discuss in this blog, have already started yielding impressive results – read on to learn more!
Solar panels


Another benefit of the summer sun is all the clean electricity being produced. We are happy to report that we have recently added 50kw of additional solar panels to the roofs of our factories, bringing us to 150kw in total. This has resulted in the generation of nearly 1 gigawatt-hour of clean energy to date and as there is still a little space left on our roofs we will likely add to our capacity in the future!
Charnwood Skye E700 update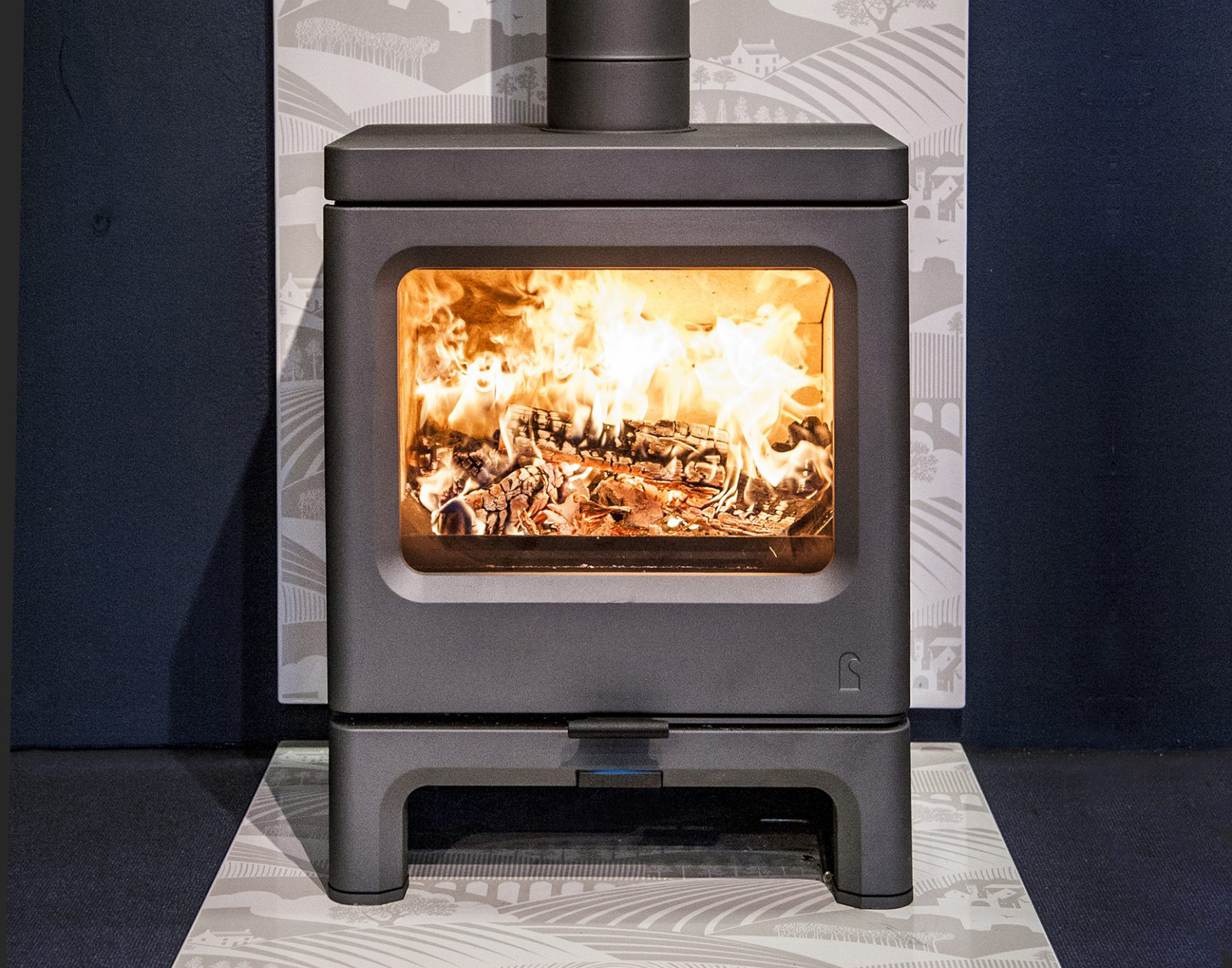 Modern Ecodesign stoves are 90% more efficient than open fires and 80% more efficient than older stoves, however, there is still much more we can do. That is why we invested nearly £1,000,000 last year and continue to lead the industry in developing cutting-edge wood-burning technology.
A good stove with good fuel has always been possible to achieve. However, the user has until now been the weak point in achieving the best possible efficiencies. The Charnwood Skye E700 uses intelligent technology that automatically ensures your stove burns at the optimum temperature. Developed to be super easy to use – everything you need is just one button away on your stove or on our stove app which allows you to control from the comfort of the sofa.
We have taken time to optimize the stove and the software for maximum performance and have learned more about combustion than we have with any other stove. Electronic stoves are fascinating to work on as you can change a few parameters in the code which will translate into a completely different type of burn, flame pattern, performance and emissions. With the results we have achieved, we passionately believe that intelligent stoves are going to play a significant role in the near future.
The E700 is already available in the US and will be coming to Europe soon. Watch this space!
Supporting environmental & humanitarian projects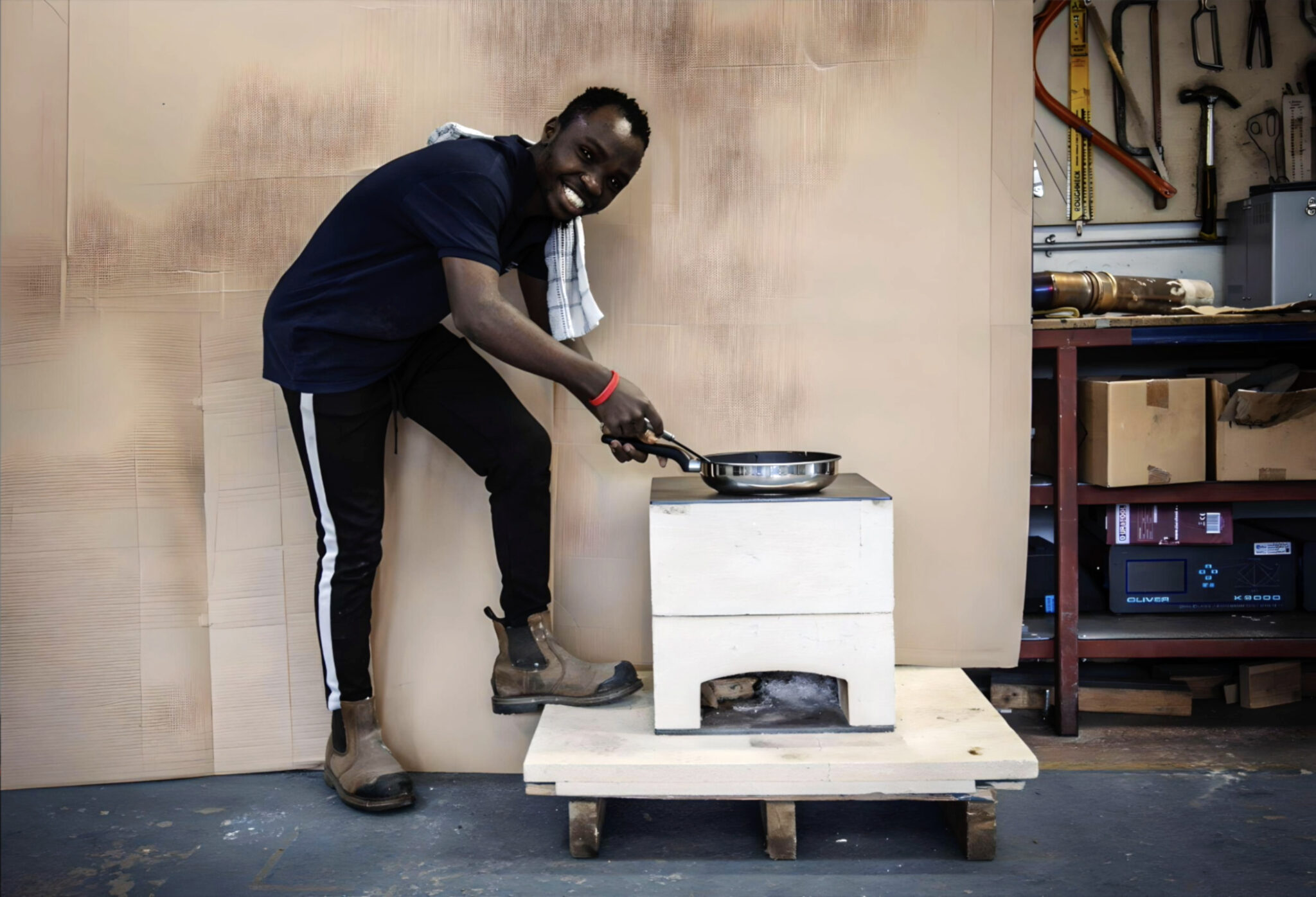 This year we welcomed Joshua Omulongolo from rural Kenya for 5 months who came to our R&D lab. During this time, he introduced us to the delights of Ugali and together we developed a low-cost cook stove by molding ceramic based materials into a shape that maximized clean combustion and heat output and safely and cleanly exhausted flue gases outside. On his return to Kenya, he has continued the development and made a number of prototype cook stoves that he has tested at his home and his church. We are still in contact with him as he transitions this into a micro business that will help reduce the respiratory problems that are associated with indoor open fire cooking.
15 Ideas to reuse our packaging
As online shopping surges, packaging waste becomes even more of a concern. At A.J Wells, we understand the impact and have offered some innovative ideas to reuse and repurpose packaging materials. Explore our blog to discover at least 15 great ways to give your A.J Wells packaging a new lease of life while reducing waste. Read more here
Green roof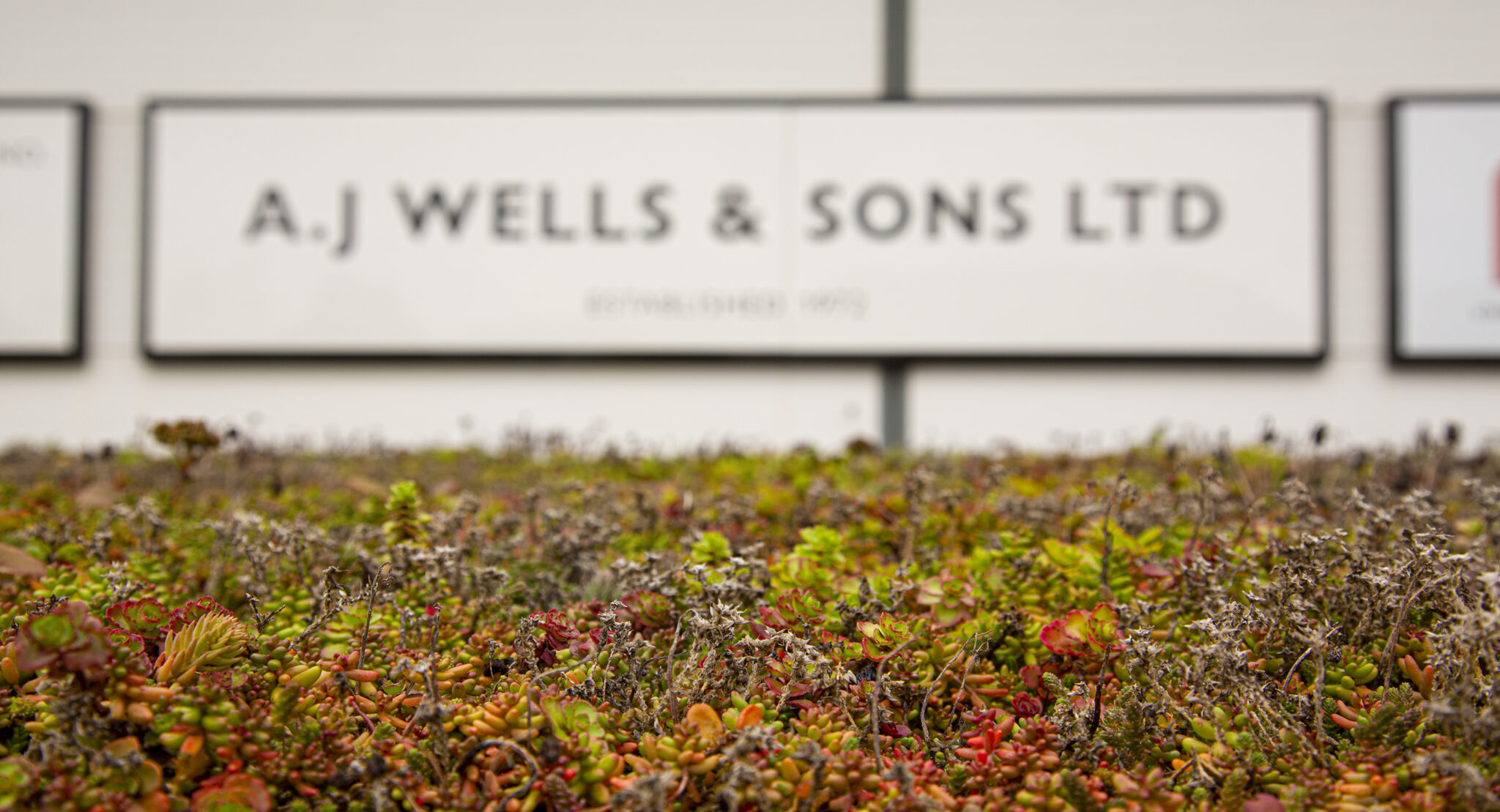 While our focus remains on significant initiatives like solar panels and energy-efficient equipment, we recognize that even small ideas can make a substantial impact. Initiatives such as bike-to-work schemes and tree planting programs have proven to be catalysts for change, not only for our carbon footprint but also for engaging our employees and community. These ideas go beyond their obvious environmental benefits, fostering a sense of environmental awareness and inspiring others to join us on our sustainability journey.
One such recent addition to our environmental efforts is the implementation of a green roof. Our green roof not only beautifies our premises but also provides numerous benefits, including improved air quality, enhanced insulation, and reduced stormwater runoff. By integrating nature into our infrastructure, we showcase our ongoing commitment to harmonizing with the environment and promoting a greener future. Read more here
Refurbished signage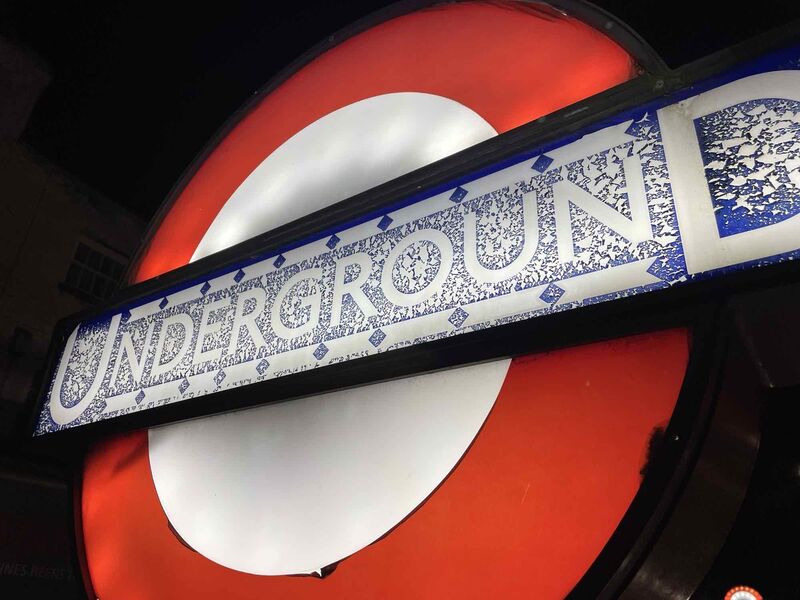 Refurbishing old signs is a very cost-effective way to extend their lifespan, and our innovative approach involves stripping them down to the frame, examining the frame and trims, improving the decoration, and installing new illumination and acrylic faces. By doing this, we were able to restore these 17-year-old signs to their former glory. Reusing when possible is better than recycling as this saves even more energy. Read more here
Bunhill Energy Centre
We were pleased to manufacture and supply our Wellsclad vitreous enamel cladding panels for the TfL / Islington Council's, New Bunhill 2 Energy Centre. The heat recovery centre takes excess heat from the London Underground, Northern Line and feeds it into the Islington Council's district heating network to provide offices, leisure centres and over 1,350 homes with heat and hot water.
We continue to embrace projects that have a direct positive impact on the environment. Read more here